Please note that the browser you are using is either outdated or not supported by this website. For a better browsing experience, try one of the following:
Graceful Grill Wines
In a lightly attended tasting people glommed onto the 2017 Raptor Ridge Pinot Gris for its lively acidity and round peach-inflected fruit, and the 2017 Brand La Marea Albarino because it touched all character bases, peach pit, broad minerality, acidity, and sheer pleasure that the grape does in its native Galicia. It was the winner of the night.
July 2, 2019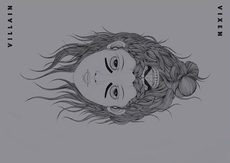 a
The Domaine Belle Crozes Hermitage showed richer in the mouth, very fleshy and full, with noticeable oak, and depth, a different sort of wine from the two prior. Some loved its older school qualities of weight and richness.
Opinion divided on the 2018 Domaine la Piffaudiere Mon Tout Rouge. It was light, a bit darker than a rose, with a refreshingly light keening sour cherry fruit. Served cooled, many found it a delightful summer refresher. Others found it lighter and higher toned than their taste.
The 2017 Domaine Petroni Vin de Corse was a horse of a different color. A blend of Sangiovese and Syrah and Grenache, it synthesized the structure off a Chianti, with the warm fruit of the southern Rhone in a not too weighty wine. For red meat barbecue.
2017 Hentley Farms Villain & Vixen Grenache was more vixen than villain, a very pretty note perfect rendition of cooler climate Grenache. It was smooth and pretty to the nose and tongue, Its easy, smooth-drinking, cherry-inflected roundness made it perfect for warmer weather red meats.
White
2017 Raptor Ridge Pinot Gris; Color: light tan; Aroma: heady and juicy, rather full, yellow plum & earth; Mouth: bright lemony note then fresh yellow plum, clean racy full sweet acid long finish; Very Good Plus 18.99; Mixed Case, 17.09; Case, 16.14
2017 Brand Albarino Kristy Vineyard La Marea; Color: light gold green; Aroma: rather sweet, rich very dense, thick, lightly mineral; Mouth: light rather pretty clean light bright acid, yellow plum and stone dust; Very Good Plus 24.99; Mixed Case, 22.49; Case, 21.24
2017 Domaine Belle Crozes Hermitage Les Terres Blanches; Aroma: light wood, fresh rather pretty rather fine; Mouth: medium fleshed with bright herb inflected fruit, , clean long low finish, rather fine, wood accented finish; Very Good Plus 26.99; Mixed Case, 24.29; Case, 22.94
Red
2018 Domaine la Piffaudiere Mon Tout Rouge; Color: ruby, very light Nose: forward spice and herb, bright red fruit Mouth: vibrant, forward red fruit and bright mouth-watering acidity, dry finish with delicate lingering tannin. best served lightly chilled Very Good Plus 18.99; Mixed Case 17.10; Full Case 16.14
2017 Domaine Petroni Vin de Corse; Color: very dark; Mouth: juicy forward bright clean firm, tight acid, fine tannins, long; Very Good Plus 14.99; Mixed Case, 13.49; Case, 12.74
2017 Hentley Farms Grenache Villain & Vixen; Color: vivid red black; Aroma: rather sweet very pretty rather clean, fruity; Mouth: juicy forward with dense rich fruit, rather pretty Beaujolais-like fruit, very modern, clean; Very Good Plus 21.99; Mixed Case, 19.79; Case, 18.69
7-1 Graceful Grill Case: Special, two each of the above wines - $217
Instore only 7-1 Graceful Grill Pack: Special, one each of the above wines - $115
mix any 6- 11 above wines for 10% off
any 12 or more for 15% of
Order by phone at 617.367.8605, or reserve here: order@federalwine.com
&nbsp
Please pass this on to any friends who are wine enthusiasts!
&nbsp
- Len Rothenberg