Please note that the browser you are using is either outdated or not supported by this website. For a better browsing experience, try one of the following:
Make It a Federal Case
Our annual Federal or Executive Case will make the perfect gift for anyone, or for your own household!
December 8, 2020
This year's selections have exceptional value and range. Included with each are a sparkling wine stopper and a Federal corkscrew.
&nbsp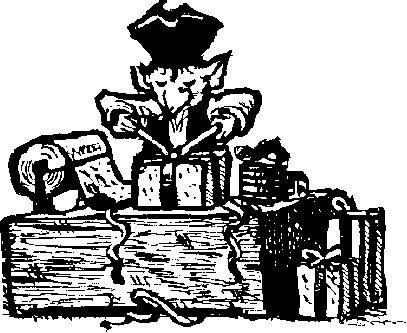 &nbsp
This year's Federal Cases combine some tried and true favorites as well as wines that impressed us for quality and value in our tastings. We have carefully selected these wines for you and your friends to love. If you give them, you will certainly get praise for your good taste.
This in addition to the Federal Wine corkscrew year we have added a stopper to keep your sparkling wine to drink another day to each case.
&nbsp
The 2020 Federal Case
Save 21% over retail price
From Greece to Washington, an eclectic dozen that are tasty values for the money it's about value for the money. The 2020 version over-delivers.
To start, a Spanish sparkler that many mistake for champagne, a savory dry Riesling that will sparkle in your glass, an amazing Loire sauvignon Blanc, Italian and Austrian favorites, and a surprisingly rich Pinot Blanc.
The reds:  Our customers' favorite Pinot Noir, a nuanced Bordeaux, a rich Rioja, a hearty dry Merlot, a classic Chianti and a savory Peloponnese red that will surprise and delight you.
It's a collection of 12 stunning wines at a bit over $15 a bottle.
&nbsp
Sparkling
Bohigas Cava
Barth Riesling Sekt Brut
Rich round & dry, lightly sparkling
White
2019 Dyckerhoff Reuilly Sauvignon Blanc
You won't believe it's not Sancerre
2017 Pala Vermentino di Sardegna I Fiori
Lively , spicy and floral
2017 Landhaus Mayer Gruner Veltliner
From Austria, rich flinty, and dry
2017 Burklin-Wolf Weissburgunder (Pinot Blanc)
Round & creamy, chardonnay-like
Red
2015 Alit Pinot Noir
Rich Oregon Pinot, our best seller
2018 Chasing Rain Merlot
Northwest Merlot the way they ought to,;full and hearty
2016 Ch Clement St. Jean (Medoc)
Elegant, Cabernet based Bordeaux
2017 Dievole Chianti Classico
A classic from a classic region
2016 Franco Espanola Bordon Rioja Crianza
creamy and delicious
2019 Mavro Kalavrytino Natur
Intriguingly spicy Greek red
and a Federal Wine Corkscrew & a champagne preserver
$199 Net
&nbsp
The 2020 Federal Executive Case
Save 24% over retail prices
We chose winesfor this year's Federal Executive Case from our favorites that we tasted this year.
They include an estate champagne highly rated by the critics, an estate white burgundy, delicious fine & racy Chardonnay, a an estate dry Riesling and Sancerre both from extraordinary vintages.
The red are a classic Bordeaux, a fine Barolo, a discovery in Pinot Noir, and an amazingly fine and balanced Washington cabernet a rich, warm estate Chateuneuf, and a fine chianti.
They are sure to please discriminating palates.
&nbsp
Sparkling
Champagne Nicolas Maillart Platine 1er Cru Extra Brut
Elegant estate champagne
Whites
2018 Byron Kosuge Chardonnay Sonoma Coast
One of our favorites, an auteur's creation
2018 Domaine Faiveley Mercurey Clos Rochettes
Single vineyard rich & oaky white Burgundy
2019Thomas Labeille Sancerre Monts Damnees
Tangy, rich and very satisfying
2019 Georg Breur Rauenthal Estate Riesling
Dry Riesling from a Rheingau superstar estate
Red
2018 Clos Mont Olivet Chateauneuf du Pape
Warm rich Chateauneuf in a fine vintage
2016 Pinot Noir Not One Iota
a rising star estate in Willamette
2015 Rocca di Castagnoli Chianti Classico Riserva Poggio a Frati
Expression of Pure Tuscany
2015 Giovanni Rosso Barolo
Quality, History, and Value in a fine Vintage
2015 Ch de Malleret (Haut Medoc)
Margaux like smooth and elegant
2015 Muga Rioja Reserva
exceptional, balanced Rioja
2018 10,000 Hours Cabernet Sauvignon
Impressively classic Red Mountain Cabernet
and a Federal Wine corkscrew and a champagne preserver
$389 Net
Order by phone at 617.367.8605, or reserve here: order@federalwine.com
&nbsp
Please pass this on to any friends who are wine enthusiasts!
&nbsp
- Len Rothenberg
&nbsp
FREE DELIVERY!
downtown on orders more than $75;
in Greater Boston on orders more than $175
&nbsp