Please note that the browser you are using is either outdated or not supported by this website. For a better browsing experience, try one of the following:
Beat the Heat Case
Top Choices to Cool a Hot, Hot Week
June 25, 2020
We want something cool and light to relieve summer's heat and humidity. Some people like lemonade, some like a gin and tonic... we found six bottles this week for those of you who like wine that will give the kind of refreshment those other drinks will.
&nbsp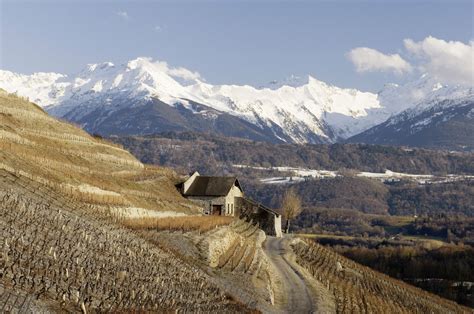 &nbsp
Beat the Heat Case
All are light inbody, some very light in alcohol. Nicely chilled, even the reds, we found them just the thing for summer heat relief.
Some people like to go to the coolness of the mountains. So do some grapes. Two wines from the mountains of Savoie are just the thing for the summer stickies.
Jacquere is a grape native to Savoie that makes its delightfully fresh and low alcohol whites. The Quenard estate grows this Jacquere in the Abymes or gullies of the landslide from Mont Granier year in 1248. The wine is light, fresh, and refreshing with just enough fruit to round itout and is very easy on the palate and the stomach.
Pinot Noir from the mountains is lighter, and more vibrant than most. Frank Peillot's estate Pinot Noir grown in the Savoyard town of Bugey. is utterly entrancing. It was the lightest, freshest, purest Pinot Noir in the cool northern style that we have tasted recently. Again light and body with pure black -raspberry accented Pinot fruit, it's made to be drunk chilled, but only lightly, so as not to lose its succulent freshness.
Cour Cheverny, a town in France's Loire Valley has the distinction of being the only place to still grow the antique grape Romorantin.. Hard to ripen, it often has a refreshing acidity. The Le Petit Chambord estate in 2018 broadens that with an herb inflected exotic fruit succulence that makes this hand harvested wine a winner on two counts.
The Verdicchio grape grown in high elevation Matelica. gives wines of clear minerality. Both we and Eric Asimov in the New York Times found the 2018 ColleStefano Verdicchio di Matelica to be an amazing value. It has crispness, spice and a range of fruit running from citrus to pear with a very appealing bitter almond finish. This is a wine that will make you happy every day. It goes with all seafood and poultry dishes.
The Blaufrankish grape makes exuberantly juicy wines in its native Austria. Iby makes a light and pretty 2019 Blaufrankish Rose with just enough acid and minera to make the wine refreshing as well as juicy. We like it a lot, especially at its low price.
Even though names are unfamiliar and hard to pronounce you shouldn't miss out on the new crop of interesting and characterful Greek wines. Case in point Tetramythos, a young, modern organic winery in the cool Arcadian hills of the Peloponnese overlooking the Gulf of Corinth. Their natural winemaking has done wonders with Mavro Kalavrytino, an ancient black grape. The wine has an intriguing garrigue like herbaceousnes, with dark fruited a dark fruited center that nicely melds has both roundness and refreshing edge.
Beat the Heat Case
White
2018 ColleStefano Verdicchio di Matelica: Vibrant and energetic. Clean green and citrus fruit. Floral with great crisp acidity. Almond in the finish. Very Good Plus 17.99/bottle
2018 Le Petit Chambord Cour Cheverny Vendages Manuelles; Aroma: rather herbal, fruity, dense, a light yeast note; Mouth: juicy rather forwards very ripe, clean acidity, pear, & citrus, nicely rounded juicy, honeydew melon Very Good Plus 18.99; Mixed Case, 17.09; Case, 16.14
2019 Quenard Vin de Savoie Les Abymes; Aroma: rather light sweet ripe intense, pretty, clean mineral; Mouth: lightly acid rounded fresh, clean fine acidity, lightly lemony, clean fresh, dry pleasantly bitter on the finish; Very Good Plus 18.99; Mixed Case, 17.09; Case, 16.14
Rose
2019 Iby Blaufrankisch Rose; Color: Light; Aroma: Clean fresh light clean herbal; Mouth: Juicy fresh clean bright ripe with a lively acidity that plays well with a rounded fruit; Very Good Plus 14.99; Mixed Case, 13.49; Case, 12.74
Red
2018 Frank Peillot Bugey Pinot; Color: light red black; Aroma: fresh rather pretty forward, , fresh, clean forward; Mouth: clean light fresh, rather mineral, the slightest hint of alpine mint, clean direct fruit; Very Good Plus 23.99; Mixed Case, 21.59; Case, 20.39
2018 Tetramythos Mavro Kalavrytino Natur- Organic; Color: red opaque orange cast; Aroma: lightly aromatic, fresh, clean & pretty, a nice note of herbs and Mediterranean spice; Mouth: rich nicely intense rounded nicely, fleshy with very light, fine tannins, lifted, fine acid, firm, both roundness and edge; Very Good Plus 18.99; Mixed Case, 17.09; Case, 16.14
Beat The Heat Case: Special, two each of the above wines - $195
Instore only Beat The Heat Pack: Special, one each of the above- $103
Or Mix any 12 or more of these wines for 15% off
6-11 for 10%
Order by phone at 617.367.8605, or reserve here: order@federalwine.com
&nbsp
Please pass this on to any friends who are wine enthusiasts!
&nbsp
- Len Rothenberg
&nbsp
---
&nbsp
These wines and any wine in stock assort as follows:
For 12 or more bottles of the same wine, take 15% off.
For 12 or more bottles of various wines, take 10% off.
Wines marked "net" help assemble cases but don't discount themselves.
&nbsp
FREE DELIVERY!
downtown on orders more than $75;
in Greater Boston on orders more than $175
&nbsp