Please note that the browser you are using is either outdated or not supported by this website. For a better browsing experience, try one of the following:
Unique Mastroberardino
And Now for Something Completely Different-Twice
July 23, 2019
&nbsp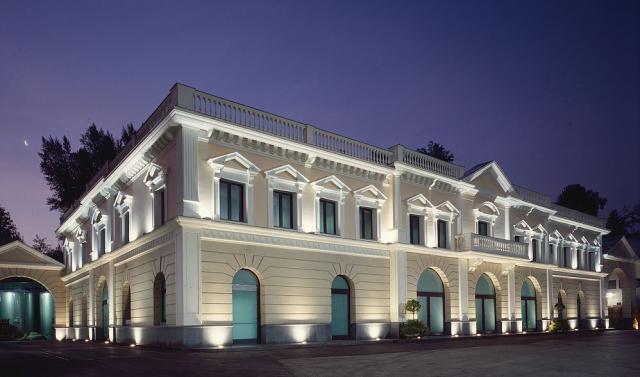 The Headquarters in Atripalda
&nbsp
Mastroberardino is unlike any other winery in the world. The Berardino family was producing wine in Campania for thousands of years. In the 1800s they were awarded the designation Mastro to indicate that they were indeed masters of their craft. Over the years
they have done more than anyone to preserve and protect the amazing native grape varieties in Campania. They have also made legendary wines. Today's offer is for two of these legends.
Wines will arrive in two weeks
2008 Mastroberardino Villa dei Misteri
Back in the 1990s Mastroberardino began a project to restore the vineyards and make wine authentic to ancient Pompeii before Vesuvius destroyed it. Pompeii was very important to the production of the best wines for the Roman Empire. In fact Pliny the Elder wrote that, calling the wines "sublime". So Mastroberardino mapped out the sites of the original vines, dug out the ash, and planted ungrafted Piedirosso vines. The 2008 Mastroberardino Villa dei Misteri is the result. This is amazingly deep and complex red wine. You can easily picture yourself enjoying fine company, fine food and this wine in one of the fifty seven wine bars that were in Pompeii before 79AD. I hope you are understanding just how special this wine is. Production is limited and the proceeds from this wine are given for restoration work in Pompeii.
2008 Mastroberardino Villa dei Misteri: A masterful wine styled like 3000 years ago. Dry, complex with great layered depth. Dark and mysterious. Superb 185/bottle NET
2009 Mastroberardino Naturalis Historia Taurasi
Speaking of Pliny the Elder, this special wine is named after his famous book on natural history. This is the second release of this single vineyard wine. The Mirabella Eclano vinyard is the flagship site of ancient volcanic Irpinian terroir. This is old vine Aglianico produced to the highest standard giving a complex elegant age worthy wine with pure fruit and spice. This is also very limited production
2009 Mastroberardino Naturalis Historia Taurasi: Intense ruby red. Violets, dark fruits and berries. Spicy, flavorful, full bodied. Long velevety finish. Outstanding 75/bottle special six pack $383
&nbsp
Order by phone at 617.367.8605, or reserve here: order@federalwine.com
&nbsp
- Peter Hemenway
&nbsp