Please note that the browser you are using is either outdated or not supported by this website. For a better browsing experience, try one of the following:
2016 San Felice Chianti Classico Gran Selezione Il Grigio + 2018 San Felice IGT Vigarello
Two Sides of the Same Coin
September 1, 2022
&nbsp
Free Delivery - see below
&nbsp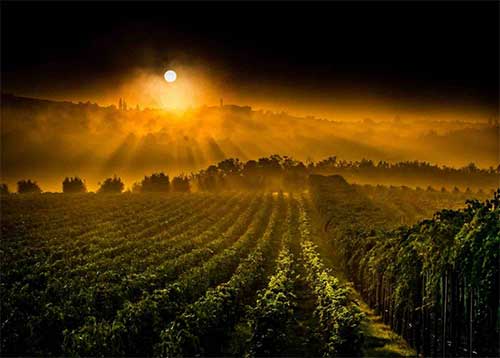 &nbsp
Over hundreds of years, the San Felice estate in Castelnuovo Berardenga Chianti has shown what could be achieved in Tuscany. It is a beautiful luxury hotel with two great restaurants. It has many acres of vines, predominantly Sangiovese, with some rare ancient Tuscan varieties. Back in the 1960s, they also began bottling wines with Cabernet Sauvignon and other French varieties.
This was the beginning of the "Super Tuscan" debate. Producers in Tuscany decided to show the world they could make wines as great as Bordeaux. And they did. In 1968, San Felice bottled the first ever Tuscan Bordeaux blend called Vigorello. Then there were the other "Super Tuscans" made with 100% Sangiovese when producers decided to show the world that Sangiovese could produce wine on a par with the rest of the world. San Felice started making Il Grigio. With the 2010 vintage, they gave it the designation of Gran Selezione, which indicates the estate's finest wine.
Meanwhile, I was all over Tuscan producers for many years to convince them that the wines made with Cabernet, while great wines, were not as authentic as Sangiovese wines. I argued with Fabrizio Nencioni, the general manager of San Felice and with Leonardo Bellaccini, the winemaker at San Felice. Leonardo said he liked both wines equally because they were, after all, both carrying a Tuscan identity. Two sides of the same coin. Fabrizio agreed. So here we go, showing you both the same offer.
2018 San Felice Vigarello: a blend of Pugnitello, Cabernet Sauvignon, Merlot and Petite Verdot. Deep rich Ruby. A panoply of fruit aromas balanced deftly by spice and acidity with integrated tannin. Plum, black currant, and blackberry. Long balanced finish. Excellent to outstanding 67/bottle 342/six pack (57/bottle)
2016 San Felice Chianti Classico Gran Selezione Il Grigio. 100% Sangiovese. Aromas and flavors of black cherry, violets, balsa, and spice. Still tight with a nice blanket of velvety tannin all balanced over a comforter of bright acidity. Very long. Outstanding 52/bottle 265/six pack (44/bottle)
&nbsp
Special six pack: Three bottles of each wine at a special price of $304 (51/bottle)
Limited, arrival tomorrow
&nbsp
&nbsp
- Peter Hemenway
&nbsp
---
&nbsp
FREE DELIVERY!
downtown on orders more than $75;
in Greater Boston on orders more than $199
&nbsp