Please note that the browser you are using is either outdated or not supported by this website. For a better browsing experience, try one of the following:
2018 Buglioni Lugana + 2018 Villa Matilde Falerno del Massico Bianco
Long Story Short About Two Great Italian Whites
July 30, 2020
&nbsp
Free Delivery - see below
&nbsp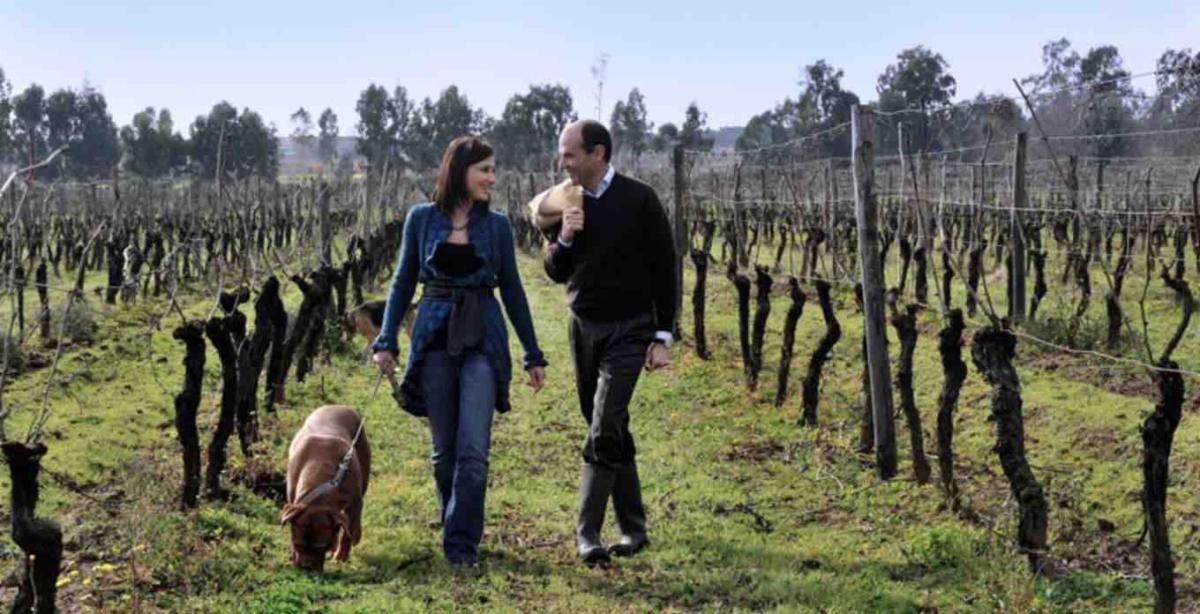 &nbsp
Today's offer is for two fantastic Italian whites. One is from down south in Campania and the other is from up north near Verona.
The 2018 Villa Matilde Falerno del Massico Bianco is made with grapes grown on the slopes of Mount Massico in the Campanian province of Caserta. This wine has a crazy history. Back in ancient Rome, Falerno (Vinum Falernum) was by far the highest regarded wine. Wines sourced from Massico were the best. As has happened so often in southern Italy, the times of prosperity ended and Falerno became an afterthought. Still the historic legend remained. In the 1970s Francesco Paolo Avallone researched and undertook to recreate this historic wine. He and local farmers found some ungrafted prephylloxera Falanghina vines and replanted them on the volcanic soil of the mountain. He then founded the Villa Matilde winery to make it. This wine is made with the Falerno clone of Falanghina. You have never had a Falanghina like this one. Its texture, balance and complexity BuglianiFalernoare amazing.
Moving up north to Lugana we find one of Italy's smallest sites for viticulture. Lugana is on the provincial border between Verona and Lombardy on plains surrounded by mountains. My old friend, esteemed Valpolicella producer Mariano Buglioni, now makes a Lugana. The 2018 Buglioni Lugana is a terrific example of this unique style of white wine. The grape variety here is Trebbiano di Lugana, also known as Turbiana. The vineyards are just south of Lake Garda which moderates the climate to make it more temperate. The soils are mineral rich moraine which contribute to longevity and structure in the wine. Speaking of history, Turbiana was planted as far back as the late Bronze Age.
&nbsp
2018 Villa Matilde Falerno del Massico Bianco: Straw yellow. Well ripened peach and pear accented by roses and broom flowers. Herb notes of sage and rosemary. Creamy texture and a velvety long finish. Lots happening here in this very complete wine. Excellent 34/bottle Six pack $184 (31/bottle) Case $347 (29/bottle)
2018 Buglioni Lugana: Bright straw. Complex and savory with pineapple, mandarin orange and white flowers. Almond, hazelnut and ginger notes and a long layered finish. Delicious. Very Good to Excellent 23.00/bottle Case $235 (19.58/bottle)
&nbsp
Special mixed case: Six bottles each of the above for a special price of $290 (24/bottle)
&nbsp
Order by phone at 617.367.8605, or reserve here: order@federalwine.com
&nbsp
- Peter Hemenway
&nbsp
---
&nbsp
FREE DELIVERY!
downtown on orders more than $75;
in Greater Boston on orders more than $175
&nbsp