Please note that the browser you are using is either outdated or not supported by this website. For a better browsing experience, try one of the following:
Two - no, Three from Bunnahabhain
This was going to be about two of my favorite Bunnahabhain whiskies, but...
April 30, 2022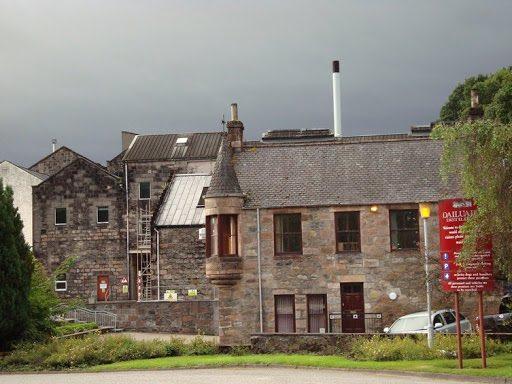 &nbsp
This classic Islay distillery was built in 1881 and started distilling in 1883. For 80 years the malt was peated, but was not from 1963 to mid to late 1990's. Now about 20 % is peated.
&nbsp
Stiuireadair 46.3%
The name, pronounced stew-rahdur, is Scots Gaelic for helmsman, It's unpeated, natural colored, un-chill filtered, and matured in sherry casks.
Color: Amber Gold
Nose: Dried fruit and creamy caramel with hints of brine, vanilla, nuts, and a touch of spice.
Palate: Creamy mouthfeel with a dried fruit influence, sea salt, Creamy caramel with hints of nuts, and a gentle spice.
Finish: Long and lingering with hints of dried fruit.
$51.99
&nbsp
Toiteach A DHA
'Smoky Two' in Scots Gaelic, (Toch-ach ah-ghaa) is a sequel to Bunnahabhain's original gentle peaty single malt. Aged combination of ex-Bourbon and Sherry casks.
Color: light amber gold
Nose: intriguing peatiness with hints of sherry and rich oak. Palate: immediate warming peatiness drifts to a soft oloroso sherry influence with rich oak and balanced with delicate pepper.
Finish: robust length for the discerning palate.
$89.99
&nbsp
……. Then just yesterday I found out we could get a little of a real cracker
&nbsp
Bunnahabhain 12 Y.O. Cask Strength 55.1%
Only people who took the Bunnahabhain warehouse tour got to taste at cask strength the unpeated part of the famous 12 Y O. produced using pure spring water from the Margadale Spring. They liked it so much that the distillery decided to release a very limited bottling for the rest of us.
This will be Great Unpeated Bunnahabhain 12 Y.O. Sherry cask and Cask Strength.
Color: Deep russet gold
Nose: Dark berries, citrus, and toasted which gradually goes to sweet vanilla and a hint of cinnamon spice.
Palate: Creamy chocolate, sherry-soaked fruit, and a balanced nuttiness give way to cloves, nutmeg, and a subtle sea salt spray.
Finish: Lingering and sweet with cherries and a touch of wood spice.
$99.99 Very Limited
Joe Howell .
&nbsp
We deliver in Greater Boston & can ship via Fedex anywhere In Massachusetts
Sorry other 49, we don't ship out of state
&nbsp
- Joe Howell
&nbsp
Order by phone at 617.367.8605, or reserve here: order@federalwine.com
&nbsp
&nbsp