Please note that the browser you are using is either outdated or not supported by this website. For a better browsing experience, try one of the following:
Tenuta Capofaro 2018 Didyme Malvasia Bianco Secco + 2016 Malvasia Bianco Passito
Heaven on Earth
September 3, 2019
&nbsp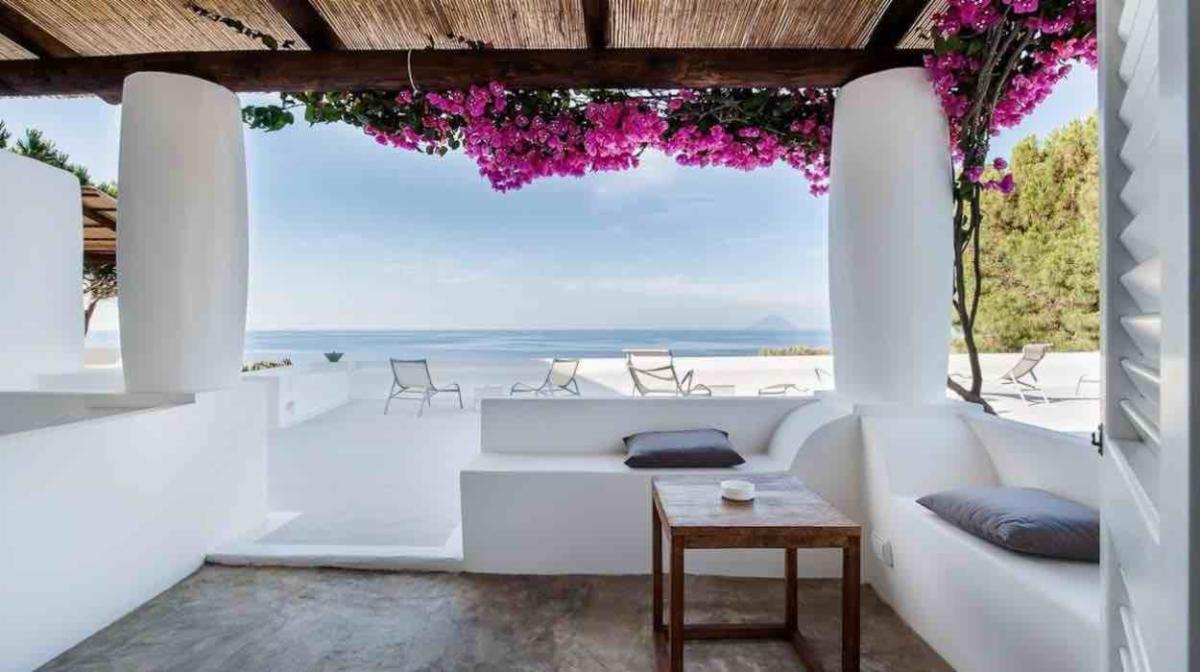 &nbsp
In case you missed it I recently put out an offer on a Malvasia Bianco Secco in which I said that this is my favorite white wine. We sold all of that. Now we are getting this one which is just as good. The 2018 Capofaro Didyme Malvasia Bianco Secco is a simply beautiful dry white with authenticity, complexity and texture. Capofaro is on the small island of Salina off the coast of Messina in Sicily, an incredible resort owned by Tasca d'Almerita, which I consider to be the finest winery in Sicily. In addition to the dry white they also make the 2016 Capofaro Malvasia Bianco Passito. Even if you say you do not like sweet wine, you will like this one. The fully ripened grapes are air dried in the shade to preserve the aromatics and the result is incredible flavor and balance.
Salina an Aeolian Island which is all volcanic. Because of this the vines are all ancient prephylloxera. Capofaro's vines are all trained in the ancient albarello system. This allows them to live and be productive for a very long time. It is difficult to overstate how beautiful an area this is. I was last here in July and there was a large eruption on Stromboli, one of the other islands. This is an active and dramatic ecosystem that manages to be very peaceful at the same time. These wines will bring you there.
&nbsp
Wines will arrive Friday
&nbsp
2018 Capofaro Didyme Malvasia Bianco Secco: All kinds of things happening in this one. The fruit bounces from peach to apricot and lemon with an amazing sea breeze of salinity. There are white flowers, white pepper and an accent of nuts. This defines minerality and balances it all with fresh appetizing acidity. Excellent 27/bottle 146/six pack 275/case LIMITED
&nbsp
2016 Capofaro Malvasia Bianco Passito: Bright gold yellow. Aromas and flavors of honey, apricot, peaches and dried figs with floral notes on the finish. Great balance of sweetness and acidity with a saline finish. Excellent 42/bottle 227/six pack VERY LIMITED
&nbsp
Order by phone at 617.367.8605, or reserve here: order@federalwine.com
&nbsp
- Peter Hemenway
&nbsp