Please note that the browser you are using is either outdated or not supported by this website. For a better browsing experience, try one of the following:
This Week's Tasting!
Summery Wines from Subtle to Vibrant - Dollars, Not so Much
June 23, 2021
&nbsp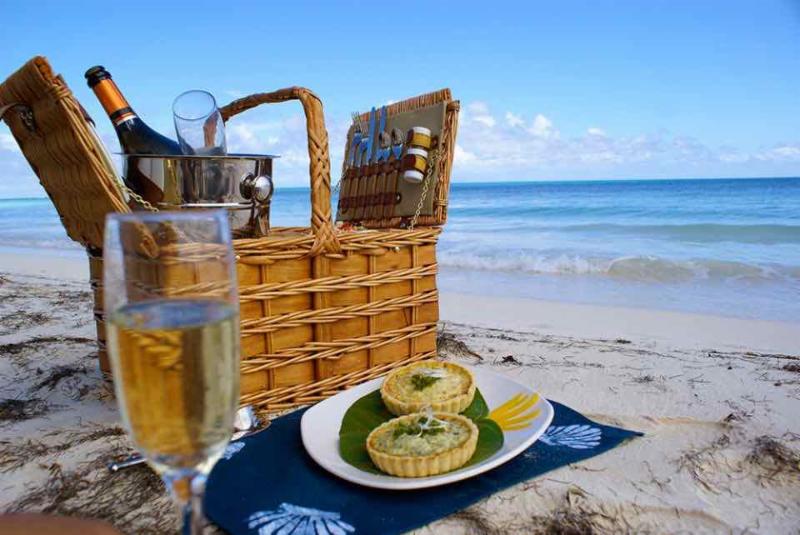 &nbsp
We Miss You! Please join us - weekly tastings are back.
This Wednesday, June 23, 5:00 - 6:30
Summery Wines
From Subtle to Vibrant
Dollars - Not so Much
White
2020 Dyckerhoff Reuilly Blanc
You won't believe it's not Sancerre
Would you trust that a guy with a German name could make good Sauvignon Blanc in a Backwater town of the Loire Valley?
Many of our customers took my word for it last year with last year's 2019 release and were quite pleased. I called that a lighter Sancerre. Judging by the number of re-orders, people seemed to agree. The 2020 has the same Sancerre-like vibrant lime and grapefruit intensity. Its lighter body will be great for hot weather seafood, finned or shelled.
Aroma: Very heady dense Firm sweet melon, lifted lemon; Mouth: Clean fresh juicy forward, dense, smooth lime and grapefruit, touched with anise surprisingly elegant; Very Good Plus 17.99 Case, 15.29
2020 Gueguen Chablis
You won't see its price again
Mother Nature has been parsimonious with Chablis. She heavily reduced the 2019 and 2020 crops and virtually eliminated the 2021. This makes for good quality, but growers have to raise prices not to go broke.
Celine (nee Brocard) and Frederic Gueguen have long roots in the area but began their domaine only in 2013. They make pure, very well-priced Chablis in a pure, more lightly fruited style. They're perfect summer wines, lighter-bodied, and delicate with a grace note of Chablis chalk.
We got the last at its old price. The next shipment will be several dollars a bottle more. There will be no 2021.
Aroma: light and airy, very pretty; Mouth: light lemony bright, sweet acid clean light on its feet mineral; Very Good Plus; $21 Case, $17.99 limited at this price
2018 Ziereisen Gutedel
"Round , elegant Fabulous"
You have likely not tasted the Gutedel grape unless you have been to Switzerland, where its whites are called Fendant. This wine will tell you what you've missed. Gutedel, Chasselas is yet another name, makes a dry fullish-bodied wine that shows its mineral, Hanspeter Ziereisen, winegrower in Baden just outside Basel–has made it his mission to "make it great again." Did he succeed.? "Fabulous," wrote the Wine Advocate's Stephen Reinhardt. I found it satisfying and very, very good. If you like Griner Veltliner with your fish or fowl, you will also.
"round, elegant, beautifully balanced, and accessibly fruity Gutedel with remarkable finesse and highly stimulating salinity. The tannins are delicate, and the wine is light-footed but characterful and reveals great fruit charm … Fabulous." Wine Advocate Very Good Plus 19.99, 16.99 by the case
Rose
2020 Maison l'Envoye Beaujolais Rose Saint Pale
Terrific for its Price
The same folks who make outstanding Oregon Pinot Noir also make this light and gay rose from higher Gamay vineyards around Brouilly. Night harvest and cool fermentation make for a delightfully fresh and fruity rose. It is terrific for the price.
"Vibrant strawberry, red currant and blood orange on the perfumed nose. Nervy and sharply focused, offering intense, spice-accented red fruit and citrus pith flavors and building florality. Closes long and taut, with a refreshingly bitter orange zest flourish. Vinous
Aroma: clean, dry lemon citrus, with a touch of Gamay dark plum; Mouth: pure sweet light fruit, rounded, pretty lemony, long; Very Good Plus 14.99; Case, 12.99
Red?
2020 Groundwork Counoise "fruity & fun, Electric in taste"
This California take on a rhone grape looks like a dark rose. It drinks like a light red. The San Francisco Chronicle's Esther Mobley called "fruity & fun, as electric in appearance as it is in taste" A muted tannic burr anchors and deepens its generous fruit, evoking a meatier Cru Beaujolais or mid-valley Loire red. Drink in hot weather lightly chilled for best effect.
Color: dark rose; Aroma: heady relatively light, very fresh, pretty, fine; Mouth: rounded, herbal, clean, fine edge; Very Good Plus $21; Case, 17.99
Red
2018 Andis Old Vine Zinfandel Painted Fields
Bright and Solid Sierra Zinfandel
I like Sierra Fo0thills zinfandel a lot. Andis Painted Field is a good example, with its nice density, rounded mouth-filling baritone fruit, and a solid base of tannin. It is not candied or thin like so many zins that give the grape a bad name. It is solid full-fleshed, and dark, great for grilled meats
Color: very dark black; Aroma: earthy, deep, light wood notes, rather deep very full, very ripe; Mouth: classic, sweet on the attack, rich, blackberry-plum clean, bright firm, balanced on a base of fine coffee-inflected tannins; Very Good Plus 22.99; Case, 19.99
The 6-23 Summery Case
2 each of these wines $199
or
Mix any 12 at the case discount per bottle
Any 6 for 10% off
---
In The Store
The 2019 Pelle Menetou Salon Les Blanchais is in – a few cases left at 299.88, 24.95 the bottle
Last week's Domaine Bel Air Bourgeuil has sold out.
The last few cases of 2020 Roquefort Corail Provence Rose arrive soon @ 191.88, 15.99 by the case
More 2015 Tasca d'Almerita Rosso del Conte coming in a few weeks
Order by phone at 617.367.8605, or reserve here: order@federalwine.com
&nbsp
Please pass this on to any friends who are wine enthusiasts!
&nbsp
- Len Rothenberg
&nbsp
FREE DELIVERY!
downtown on orders more than $75;
in Greater Boston on orders more than $175
&nbsp