Please note that the browser you are using is either outdated or not supported by this website. For a better browsing experience, try one of the following:
Red and White Grill Wines Under $20
Two wines under $20 from less usual grapes that will be great company for your holiday grill.
June 30, 2020
&nbsp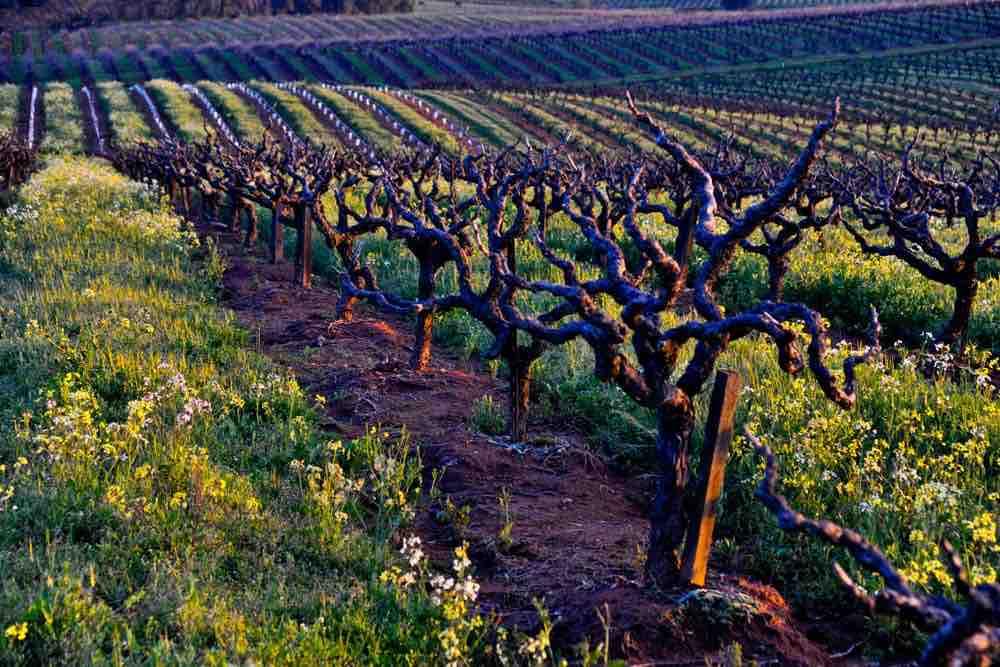 &nbsp
Red
2017 Andis Barbera d'Amador
"the best American Barbera we have tasted" Tasting Panel
Barbera is the a noble grape of Piedmont. It is strong and direct with a vibrant food friendly acidity. Italian immigrants brought it to eastern California's Amador over 150 years ago. It thrived in the region's hot summer days and cool nights of the mountains there.
A newer Amador winery, Andis boasts the legendary Philippe Melka as a conshsultant In 2017 they made a marvelous Barbera. It tames and rounds Barbera's natural acidity with over a year in partially new oak. You don't taste it, but sense it in a softened acidity and added layering. Its composed power makes it one of our best American Barberas also.
A couple of months ago we featured Andis' Zinfandel, which had the same sort of balanced treatment People kept coming back for more until we ran out. In Its exuberant directness the Barbera is perhaps even better for the grill . It's great winemaking value for the price. We can't guarantee how long it will last.
"Aromas include coffee-inspired blueberry, walnut and tomato leaf. White peppered black cherry and Old World acidity offer up a sensational mouthfeel. Dark chocolate and brushy notes add more depth to the finish." Tasting Panel
2017 Andis Barbera d'Amador; Aroma: soft rather herbal, clean, pretty lithe; Mouth: clean soft bright acid, middle weight, thick to the tongue, fine light acid tannins, nicely ripe and concetrated, Forthright and direct; Very Good Plus19.99; Mixed Case, 17.99; Case, 16.99
White
2017 Julien Pilon Marsanne Le Bruit des Vagues
The Sound of the Waves?
We like Julien Pilon's northern Rhône wines and we like the Marsanne grape. The two together made an irresistible combination in the 2017 vintage. Marsanne can be flat and dusty and even steely hard in an Hermitage. In lesser appellations it can be dusty and flat.
Julien Pilon, who has worked with some of the top names in the northern Rhône, made it into a deliciously rounded and layered wine . When first opened it shows some of Viognier's piquance and opens into the generous heft and creamy texture of lightly herbed Marsanne at its best. It will be a rich complement to any grilled seafood and more delicately seasoned white meats.
2017 Julien Pilon Marsanne Le Bruit des Vagues; Aroma: very fresh lively, lemon spice, a floral, ; Mouth: fleshy rather dense smooth, a nutty herbal note., softly caressing texture, nutty, autumnal, sweet long finish, ; Very Good Plus 19.99; Mixed Case, 17.99; Case, 16.99
Any combination of 12 or more of each 16.99 per bottle
downtown only any combination of 6 to 11, 17.99 per bottle
Order by phone at 617.367.8605, or reserve here: order@federalwine.com
&nbsp
Please pass this on to any friends who are wine enthusiasts!
&nbsp
- Len Rothenberg
&nbsp
---
&nbsp
These wines and any wine in stock assort as follows:
For 12 or more bottles of the same wine, take 15% off.
For 12 or more bottles of various wines, take 10% off.
Wines marked "net" help assemble cases but don't discount themselves.
&nbsp
FREE DELIVERY!
downtown on orders more than $75;
in Greater Boston on orders more than $175
&nbsp