Please note that the browser you are using is either outdated or not supported by this website. For a better browsing experience, try one of the following:
Pinhook Rye + Bourbon Selections
Proofed and blended to be singular and remarkable - read on...
March 24, 2022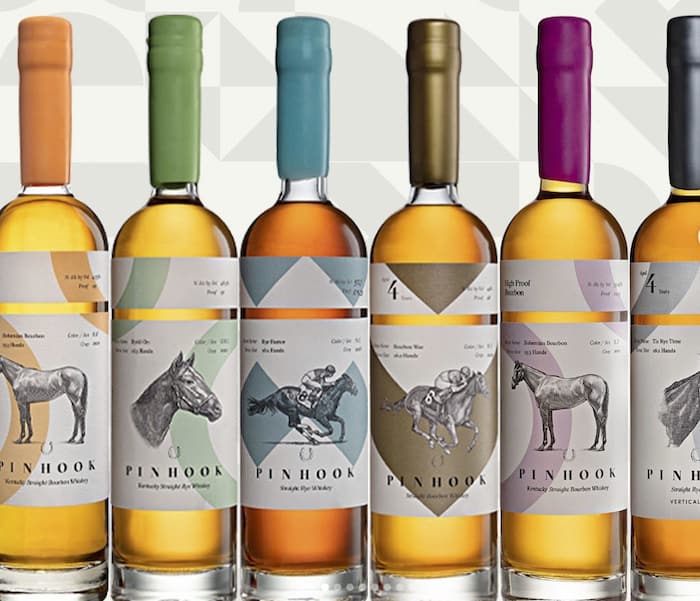 &nbsp
Pinhole Bourbon and Rye are proofed and blended to be singular and remarkable. They are award-winning and bartender's favorites. Pinhole models their craft on winemaking, with each individual bottling bearing the name of a Kentucky Derby candidate horse. At first, they purchased casks from MPG in Indiana. Since 2017 they have been doing all the distilling themselves at Castle & Key Distillery in Kentucky.
We have been able to get 5 or 6 bottles each of three select ryes and two choice bourbons.
First come, first served.
&nbsp
Bourbon & Rye 46.75% -93.5 Proof (Rye Whiskey) This horse is actually straight rye with has bright aromas of fresh green apples, licorice root, and cinnamon stick that give way to a deep and rich palate of brown sugar, candied black licorice, vanilla bean, raisins, and dried apricot. $36.99
Rye Humor 48.5% - 97 Proof (Rye Whiskey) This straight Rye whiskey has a perfumed nose of Elderflower, aromatic wood, and preserved lemon, which lead to a palate of dried papaya and caramel. Toasted vanilla, candied black licorice, and honey linger, balancing an elegant yet powerful rye. $37.99
Rye Humor 57% - 114 Proof (Rye Whiskey) This straight rye has deep and dense aromas of dark chocolate, candied black licorice, and vanilla extract set the stage for robust flavors of raisins, tobacco, cinnamon stick, and sarsaparilla. $45.99
Bourbon County 57.25 - 114.5 Proof (Bourbon Single Barrel) This high-proofed Kentucky straight bourbon has a bright nose of tangerine, preserved lemon, and brioche, which lead to a deep and lush palate of dried papaya, toffee, cocoa, and almonds. $48.99
Bourbon War 49% - 98 Proof (A bright nose of tropical fruit, butterscotch, and cedar lead to a rich and vibrant palate of dried fig, cocoa, roasted peanut, and clove. $48.99
&nbsp
&nbsp
We can ship spirits only within Massachusetts
Free delivery in metro Boston on orders greater than $200
&nbsp
Order by phone at 617.367.8605, or reserve here: order@federalwine.com
&nbsp
&nbsp