Please note that the browser you are using is either outdated or not supported by this website. For a better browsing experience, try one of the following:
Pieropan Soave Classico, 2018 La Rocca and 2017 Calvarino
Elevating a Region to Greatness
July 5, 2021
&nbsp
Free Delivery - see below
&nbsp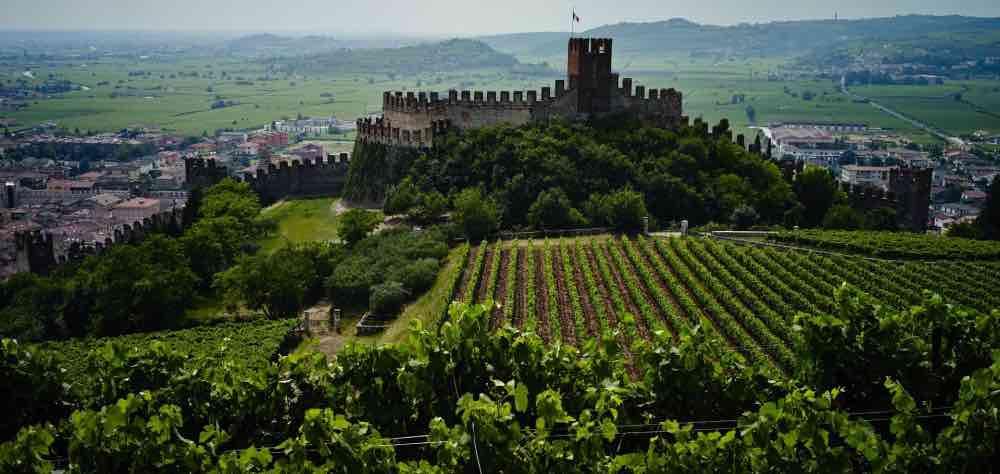 &nbsp
When Leonildo Pieropan bought the Palazzo Palucci castle in the village of Soave, he began a family course of events that would change the wine world in Italy. Today, the fourth generation, Andrea and Dario, bring celebrated wines to life in an environmentally conscious way.
Along the way, the family bottles the first wine with the name Soave on the label. They succeeded in lobbying to give Soave one of the first DOCs in Italy. In 1971 Nino Pieropan bottled Calvarino, the first single-vineyard Soave. The family always cultivated the best native varietals, Garganega and Trebbiano di Soave. They were the first growers to employ lower yields, riper fruit, and a longer growing season for the vines. The intense single vineyard wine La Rocca was added to the portfolio in 1978.
Today the 2017 Pieropan Soave Classico Calvarino is an excellent introduction to age-worthy white wines from the Veneto. The soil is volcanic tufaceous basalt, and the vines are grown on high-altitude terraces. This gives an expressive terroir-driven wine that is both fragrant and racy. The 2018 Pieropan Soave Classico La Rocca is also great and a little different. The high elevation terraces here are on chalky soil. The grapes are harvested late and vinified dry, fermented, and aged in oak. This gives a unique perfume and distinctive minerality to the wine.
2017 Pieropan Soave Classico Calvarino: Bright straw, green gold rim. Fragrant focused pear, apricot-pineapple, lemon with spring blossom, wild herb, and almond. Zesty acidity with a saline note in the long terroir-driven minerality. Long finish. Excellent -Outstanding
35/bottle Special Case 359.88 (29.99) Six-pack 189 (31.50/bottle)
&nbsp
2018 Pieropan Soave Classico La Rocca: Bright straw. Tropical fruit plus pear, apple, and peach. Chamomile, toasted nut, and acacia appear on the full rounded palate. Unique perfume and distinctive mineral taste. Honey and vanilla notes appear in the lingering balanced finish. Outstanding
43/bottle, Special Case 439 (36.59) Special 232/six-pack (39/bottle)
&nbsp
Special mixed case: six bottles each of the above wines for a special price of $399
Special mixed six-pack: Three bottles each of the above wines for a special price of $210
Wines will arrive this week
&nbsp
Order by phone at 617.367.8605, or reserve here: order@federalwine.com
&nbsp
- Peter Hemenway
&nbsp
---
&nbsp
FREE DELIVERY!
downtown on orders more than $75;
in Greater Boston on orders more than $175
&nbsp