Please note that the browser you are using is either outdated or not supported by this website. For a better browsing experience, try one of the following:
New Grower Champagne at Great Prices
Bertrand-Delespierre + L'Enfant de la Montagne Premier Cru Extra Brut + 2012 Origenes Croissees Premier Cru Extra Brut
October 3, 2022
&nbsp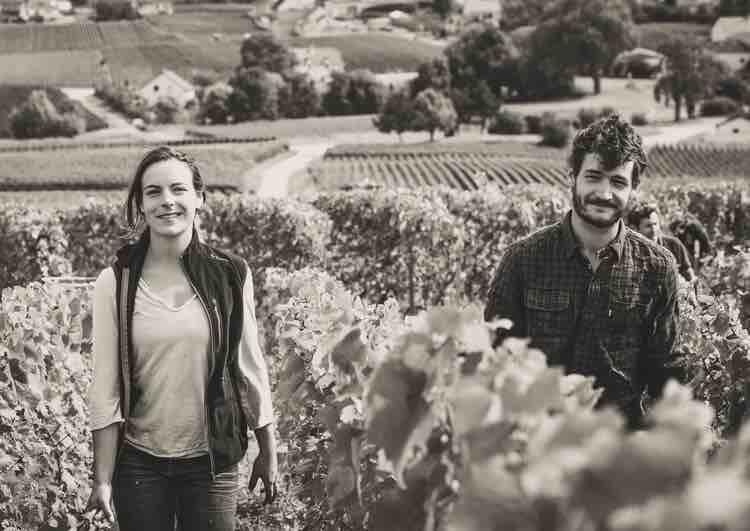 The Good News - One of the few good things to arise from global warming's effects has given growers in champagne riper grapes. Now they don't need to add as much sugar and use other regimes that had made champagne one of the most industrially produced wines. Now growers get riper grapes. Many have stopped selling them to big houses and started to make their wines.
Some are coming out with new and spectacularly exciting wines that are more sensually vinous than man-made.
The Bad News Champagne has grown in popularity; production has not. Most well-known houses are rationing their limited stocks through significant price increases.
Newer growers who seek to make their reputations through outstanding quality and reasonable prices are excellent and interesting alternatives.
I have tasted more exciting new champagnes this summer and fall than ever before, some at surprisingly reasonable prices. For example:
Last December's Saveur magazine list of their best champagnes for 2022 called Bertrand-Delespierre L'Enfant de la Montagne the "Best Cool Crowd Pleaser." Cool crowd or not, it is a pleaser with whole rounded fruit, bright acidity, and excellent balance and poise.
In 1980 Didier Bertrand and Chantal Delespierre married and combined their holdings in the 1er cru villages of Chamery, Villedommange, Ecueil, and Montbré. Their adult children, Clémence and Adrien, have become the sixth generation of the two families to work in the vineyards. They have Pinot Noir, Pinot Meunier, and Chardonnay. The vines average more than 25 years in age, though some parcels are well over 50 years old.
They use no herbicides or pesticides and encourage biodiversity throughout their vineyards. They always use native yeast and usually ferment in neutral 600-liter demi-muids. After very long, slow aging in their cellar, some reserve wines undergo natural malolactic fermentation, and those wines are blended judiciously in some cuvées. r
Their best Chardonnay and Pinot Noir get more barrels and time on the lees and form the Origines Croissees. The 2012 was sumptuous. We took all we could get.
Both wines are Extra Brut from premier cru villages. Neither has any taste of austerity.
Bertrand-Delespierre "L'Enfant de la Montagne" Premier Cru Extra Brut (2016) Aroma: Light clean, rather fine, pretty rounded, lightly floral; Mouth: Light, bright, clean tight acid, nice breadth apple and pear with a light touch of lemon peel rich fruit, with a light toastiness and subtle floral character. It ends with a long, spicy finish. Very Good - Excellent 45, Case of six $39
2012 Bertrand-Delespierre "Origines Croisées" Premier Cru Extra Brut; Aroma: Deep fine acid nicely n offset by low dusty notes firm; Mouth: Clean and with a touch of earth low acid, but nicely firm yeasty and full; Excellent 83 Case of six, 71
&nbsp
In stock, There is very little of the Origines Croissees
You can mix the twp wines at their case prices
&nbsp
&nbsp
- Len Rothenberg
&nbsp
---
&nbsp
FREE DELIVERY!
downtown on orders more than $75;
in Greater Boston on orders more than $199
&nbsp