Please note that the browser you are using is either outdated or not supported by this website. For a better browsing experience, try one of the following:
Case of Confinement? Try this...
The Hits + Values Case
April 29, 2020
Today another in our series of mixed cases to make your confinement a bit tastier. This is a collection of some of our greatest hits, many which we offer at much less than their normal prices to a great response. PLUS... Drew's Pick of the Week: B Nektar Punk Lemonade. We continue to deliver both downtown and wherever you are, and provide curbside pickup if you prefer.
&nbsp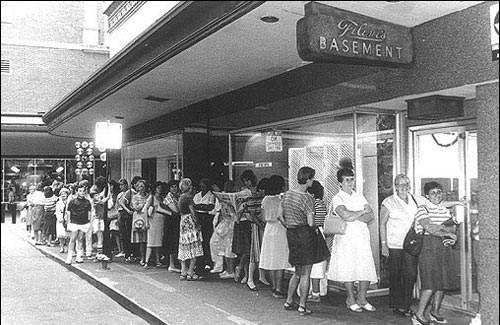 Our Muse - no lines at our door
&nbsp
The Hits & Values Case
&nbsp
People have bought and sometimes rebought many of these wines. If you are one of those and would like us to substitute a different wine for something you already have, we would be happy to do so .
Chenin Blanc is a versatile grape that can go with a number of different food.s The 2017 Domaine des CouturesSaumur is Insolent only in the challenge its full fleshed, full fruited mouth -filling intensity makes to more expensive bottling. Sure to have broad appeal, it is one of the best values in Loire Valley white that we have come across of late.
The 2017 Steinschaden Gruner Veltliner Is from Kamptal, one of the top three areas for Gruner in Austria. The Steinschaden family combine vineyard selection and tradition to produce wines that are amazing values. This wine has depth and richness as well as a crispness in the finish.
We sold out if the Chateau des Sarrins when we offered it last month bit have gotten a few more cases in. This Provence estate been recognized ever since famous Champagne producer Bruno Paillard bought and converted it to organic farming fifteen years ago. Their 2018 Cotes de Provence Rose is nicely rounded with good underlying acidity. Originally priced at $24, we can offer to you at the bargain prices of 16.99.
The 2015 Alit Pinot Noir,, originally destined for high-end restaurants, has drawn the strongest response ever in our newsletter. Sophisticates appreciate its layered and complex flavorsand textures. More casual Pinot Noir drinkers like it's rich berry-plum flavors. Everyone loves its price. It is a don't miss wine.
A Note on the Alit Pinot Noir Capsule
A few people have had difficulty with the 'wax' seal on the bottle. It is actually plastic . Just insert your corkscrew through it. When you draw up, the plastic will break and come out above the cork. If you still find it too difficult, we will take the wine back.
&nbsp
The Vajra family makes their Langhe Nebbiolo to be the purest expression of the grape. It is made with all estate fruit that yields varietal truth and depth with lift and energy. Everything is organic. In fact, Aldo was one of the first producers to farm organically in Piedmont. 2018 is another elegant and classic vintage that can be compared in style to 2004.
Carmenere is Bordeaux's lost grape that was rediscovered in Chile masquerading as Merlot. It can have the spice and intensity to stand up to the strongly flavored dishes. Clos de Luz, a small family vineyard in Chile's cooler Rapel Valley, makes a Carmenere that is Bordelaise in structure but has a kind of wild intensity that will stand up to those foods. Whether it is inspired winemaking or that the vineyards were planted in 1945, it is a great wine that over-delivers at its past $24 price. At 19.99, you shouldn't miss it For red meats, especially on the grill.
&nbsp
White
2017 Domaine des Coutures Saumur Blanc L'Insolente; Aroma: mineral, rounded fleshy deep; Mouth: juicy & forward, clean acid, soft a touch of peach and nutty herb, very full in the mouth, clean long; Very Good Plus 18.99; Mixed Case, 17.09; Case, 16.14
2017 Steinschaden Gruner Veltliner Kamptal: Bright straw with green reflections. A wine of impact and refreshment. Depth and richness with apple. peach, grapefruit and lime blossom accented with white pepper and radish spice. Finishes bone dry with quenching minerality. Very Good to Excellent 17.99/bottle 16.19/mixed case 15.29/case
&nbsp
Rose
2018 Ch. Sarrins Cotes de Provence- Organic; Aroma: juicy heady rather sweet, nicely firm, light fresh; Mouth: juicy rather round fleshy, good middle some bright acid, firm finish; Very Good Plus 16.99; Mixed Case, 15.29; Case, 14.44
&nbsp
Red
2015 Alit Pinot Noir- Organic; Aroma: heady rather full, bright clean fruit, , warm rich; Mouth: smooth textured, warm a fine mineral edge, very nice minerality in the back. good acid, warm and smooth, with a sweet bright acid edge; Very Good - Excellent 19.99; Mixed Case, 17.99; Case, 16.99
2018 G D Vajra Langhe Nebbiolo: Organic Bright ruby red. Aromatically vibrant with rose petals, violets and fresh berries. Complex layers of red fruits, orange peel and sweet spices. Earthy and mineral finish. Excellent WAS 27/bottle NOW $21.99/bottle
2017 Clos de Luz Massal 1945 Carmenere- Organic; Color: very dark, dense,; Aroma: nicely intense, an aromatic mineral drive, with very nice broad leather & plum,, berry notes Mouth: smooth bright direct with nice acid drive, very deep plummy fruit, long; Very Good Plus 19.99; Mixed Case, 17.99; Case, 16.99
Hist & Values Case:, two each of the above wines - $198
Downtown -Hits & Values Pack:, one each of the above wines - $105
OR Take 10% off for any 6-11 bottles
15% off on any 12 or more
Order the Hits & Values Case by phone at 617.367.8605, or reserve here: order@federalwine.com
Drew's Beer of the Week
B. Nektar Punk Lemonade
A husband, wife team & buddy opened B Nektar just outside of Detroit. These young hip cider/mead makers have a flair for the pop culture with many of their products referencing Ozzie Osborne, Donnie Darko, and the Evil Dead.
This particular cider is an ode to punk rock. Cider lemonade, with a touch of raspberry, balances tartness, sweetness, and acidity for a refreshing spring/summer beverage. Grab some ice, a straw, and enjoy a tall glass!
500ml $6 per bottle
Order Drew's Pick of the Week by phone at 617.367.8605, or reserve here: order@federalwine.com
Please pass this on to any friends who are wine and/or beer enthusiasts!
&nbsp
- Len Rothenberg