Please note that the browser you are using is either outdated or not supported by this website. For a better browsing experience, try one of the following:
The Federal Lithe and Lively Case
Have a Delicious Spring
May 7, 2020
Spring seems a little hesitant this year, hope & the calendar say it's on its way. So this week a sextet of lighter, livelier wines for fresher springtime dishes. Some are tried and vetted favorites from previous offers. Some are new. All deliver a lot of scrumptious flavor for their price.
&nbsp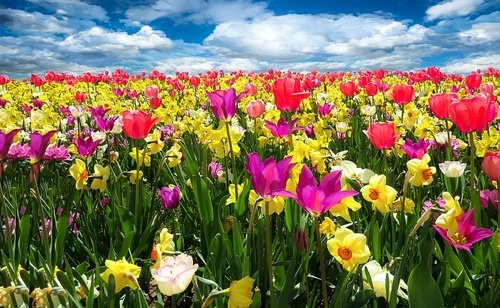 &nbsp
The Lithe & Lively Case
&nbsp
We had to include the 2017 Moulin A Vent Les Vignes du Tremblay offered yesterday for its class and sale price . Although not a heavyweight it is deliciously complex with notes of granite mingled with fresh gamay in a layered and complex wine. Open and decanted if possible before serving
The 2016 Domaine des Chesnaie Bourgeuil Cuvee Prestige is as rich and textured as it is light. It's a Parisian bistro Cabernet Franc with a soupçon of oak to add dimension. Drink with red or white meat or fowl.
Château Roquefort's Corail Rose has for years been one of our favorite rose's for both value and pleasure. Both organic and biodynamic, it is made from the classic Provençal blend of Grenache, Cinsault, and Syrah. Both tangy and rounded, it can either be drunk on its own or with a wide variety of dishes.
The 2018 Raimbault Pineau Sancerre has just arrived. It is Sauvignon Blanc in a light summer dress, light and winsomely pretty. It has nicely rounded lime-grapefruit fruit in a nigh-unto-floral expression. Drink it by itself or with any lighter fish dish or roast chicken.
We're including two of our most popular summer whites. The 2017 Le P'tit Paysan Chardonnay was one of the hits of Steve's Release Case. The 2018 is just a bit rounded and fresher It has nicely rounded fruit with just a brush-kiss of oak and is medium weight with good almost French acidity. It goes with a wide variety of foods.
Flowers are in the very name of the 2018 Pala Vermentino di Sardegna I Fiori because estate owner Mario Pala considers all his wines to be flowers of Sardinia, meaning that they express terroir. it is from an old single vineyard and the wine is made in stainless steel with extended skin contact. It's made for seafood.
White
2018 Raimbault Pineau Sancerre; Aroma: clean fresh pretty fine acid, herbal grapefruit, a touch of lime; Mouth: Fleshy bright acid forward, a clean juicy delicacy nice soft lime on the finish ; Very Good Plus 24.99; Mixed Case, 22.49; Case, 21.24
2018 Le P'tit Paysan Chardonnay Jacks Hill; Aroma: crisp, apply, rather firm, crisp, plump rounded ; Mouth: juicy rather rich spicy acid juicy, fine acid clean ; Very Good Plus23.99; Mixed Case, 21.59; Case, 20.39
2018 Pala Vermentino di Sardegna I Fiori : Straw gold with green highlights. Persistent floral aromas and scents and flavors of lime and balsam. Smooth with good depth and a long finish. Very Good Plus 19.99; Mixed Case, 17.99; Case, 16.99
Rose
2019 Roquefort Côtes de Provence Rose 'Corail'- Organic, Biodynamic; Very Good Plus 18.99; Case 193.68, 16.14,
Red
2017 Moulin A Vent Les Vignes du Tremblay - Organic; Aroma: bright clean steely, pretty rather juicy forward, blackberry; Mouth: clean dusty mineral, bright acid, fleshy and broad, fine tannins; Very Good Plus (- Excellent?) Was 23.99; Now 19.99
2016 Domaine des Chesnaie Bourgeuil Cuvee Prestige; Aroma: clean rather edgy, rather rich, very dense; Mouth: clean soft textured rather firm, bright acid clean firm, fine tannin, long; Very Good Plus 14.99; Mixed Case, 13.49; Case, 12.74
Lithe Lively Case: Special, two each of the above wines - $206
Downtown: Lithe Lively Pack: Special, one each of the wines - $109
Or Mix any 12 for 15% off
Any 6 for 10% off
Order by phone at 617.367.8605, or reserve here: order@federalwine.com
Please pass this on to any friends who are wine and/or beer enthusiasts!
&nbsp
- Len Rothenberg
&nbsp
---
&nbsp
These wines and any wine in stock assort as follows:
For 12 or more bottles of the same wine, take 15% off.
For 12 or more bottles of various wines, take 10% off.
Wines marked "net" help assemble cases but don't discount themselves.
&nbsp
FREE DELIVERY!
downtown on orders more than $75;
in Greater Boston on orders more than $175
&nbsp