Please note that the browser you are using is either outdated or not supported by this website. For a better browsing experience, try one of the following:
This Week's Tasting
Feasting on a Budget
November 13, 2019
Sometimes you serve a crowd at your holiday meal. That's no reason to stint quality or to serve boring wines. This week two whites and four reds that jump out as flavorful companions for richer foods.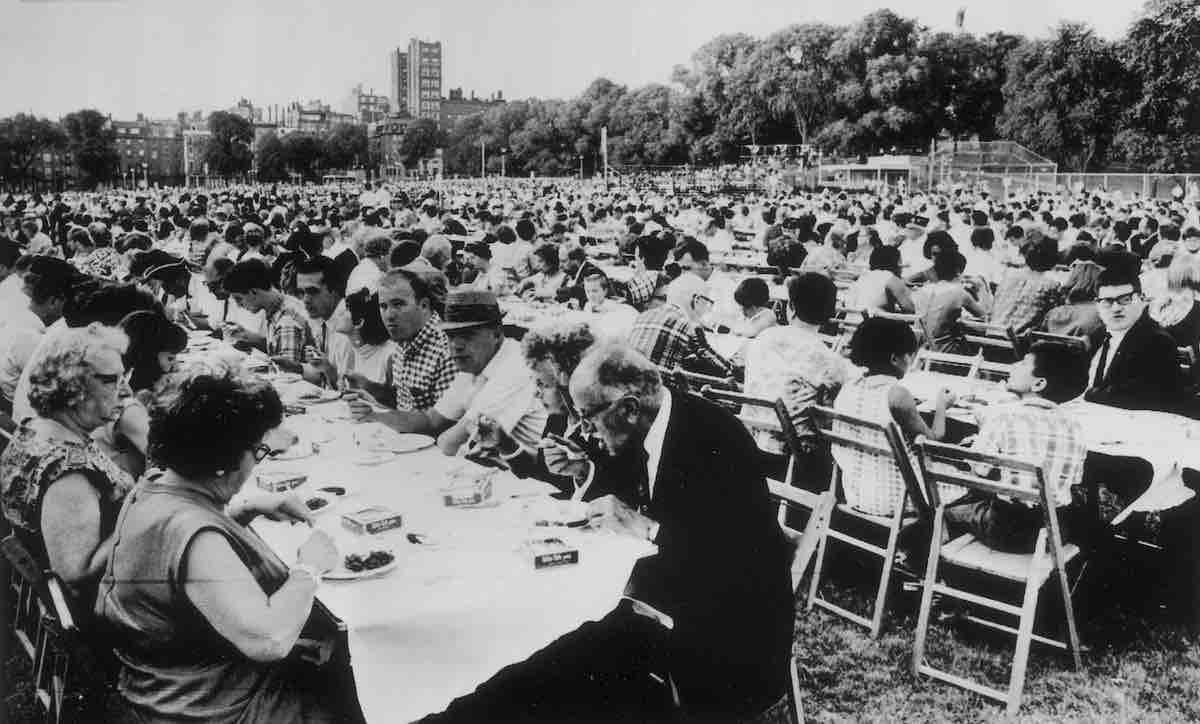 Wine professionals might choose Gruner Veltliner for Thanksgiving more than any other white. None would pass up the 2017 Steinschaden Gruner Veltliner. It's from Kamptal, one of the top three areas for Gruner in Austria. The Steinschaden family combine vineyard selection and tradition to produce wines that are amazing values. This wine has depth and richness as well as a crispness in the finish. 17.99/bottle 16.19/mixed case 15.29/case
Laurent Barth is one of the exciting new generation of Alsatian winemakers. His 2017 Racines Metisses is as much a delicious mouthfull of richness on the palate as its name is unpronouncable French to get your mouth around. It's simpler than that. The name signifies mixed grapes, here a base of Auxerrrois, Pinot Blanc's richest clone, swirls with Riesling, Muscat, Pinot Gris, and Gewurztraminer in a panoply of flavors that intrigued the palate. Subliminally sweet, it is rich and satisfying.
If you want something lighter for your holiday red, the 2017 Perroud Brouilly Amethyste is your wine. The Perraud brothers make this Beaujolais cru from the Gamay grape grown on a micro parcel over a substrate of amethyst. It is wine of breed and precision that an hour or so of decanting before serving will make delicious.
Bodegas Ismael Arroyo is a winery in the village of Sotillo de la Ribera. The 2015 Mesoneros de Castillo Ribera del Duero is 100%Tinto del Pais, the Ribera del Duero clone of Tempranillo. This area and this grape give a deep red wine similar to but richer than Rioja. The vineyards and winery are in a beautiful valley and they have an incredible underground cellar. Very old vines are very old which gives a creamy texture and is very rare for a wine at this price. We have always tried to include a Tempranillo in this annual tasting. We think this is the best we have ever found at the price
The 2016 Mas Carlot Les Enfants Terribles Costieres de Nimes is such bargain that we had to include it. From the southern Rhone, it is a naughty child in the most adorable way. It shows the smokey drive of its Mourvedre with the strong intensity of Syrah. It's full of flavor and winterweight. We love this wine and its $13 price makes it a steal.
Grifalco has vineyards on the slopes of Monte Vulture, an extinct volcano in Italy's far southern Basilicata. There the Aglianico grape gives us substantial and expressive red wines that should be much better known in this country. Owner Fabrizio Piccin became fascinated with the area and moved here from Tuscany because he said this area is more promising. The 2016 Grifalco Aglianico del Vulture shows red fruits and garrigue with well-behaved tannins. There is enough complexity here for all the flavors on the table.
White
2017 Steinschaden Gruner Veltliner Kamptal: Bright straw with green reflections. A wine of impact and refreshment. Depth and richness with apple. peach, grapefruit and lime blossom accented with white pepper and radish spice. Finishes bone dry with quenching minerality. Very Good to Excellent 17.99/bottle 16.19/mixed case 15.29/case
2017 Laurent Barth Racines Metisses- Organic; Aroma: heady very dense, rathr thick, very rich low acid deep, ; Mouth: clean ripe rather pretty fine acid, juicy forward, juicy ripe very fleshy, rich gewurz notes; Very Good Plus 17.99; Mixed Case, 16.19; Case, 15.29
Red
2017 Perroud Brouilly Amethyste; Aroma: Pretty rather fine fresh clean edgy; Mouth: pure fine gamay with granite overtones, bright clean pretty, light acid elegant; Very Good Plus 18.99; Mixed Case, 17.09; Case, 16.14
2015 Mesoneros de Castillo Ribera del Duero: Deep red. Rich cherry fruit and violet and mulberry. Expressive with some power and rich fruit. Long, lightly spicy finish. Very Good to Excellent. 17.99/bottle 16.19/mixed case 15.29/case
2016 Mas Carlot Les Enfants Terribles Costieres de Nimes; Color: very dense almost black; Aroma: very pretty light smoke & red plum; Mouth: juicy rather dense low toned, an anise tinged drive, clean firm, fine acid, bright; Very Good Plus 12.99; Mixed Case, 11.69; Case, 11.04
2016 Grifalco Aglianico del Vulture: Bright ruby. Red fruits, flowers, garrigue and spice. Long balanced finish with well behaved tannins. Complexity and notable texture. Very Good to Excellent 16.99/bottle 15.29/mixed case 14.44/case
11-12 Budget Feast Case: Special, two each of the above wines - $176
Instore only 11-12 Budget Feast Pack: Special, one each of the above wines - $93
….should you want a Rose,
2018 Ch. Roquefort Côtes de Provence Rose Corail- Organic, Biodynamic; Aroma: Fresh pretty rounded nicely fleshy & floral; Mouth: Clean bright a nice concentration, nice intensity, rather Broad sweet fruit, a light mineral undertone, finishes broad and deep; Very Good Plus 16.99; Mixed Case, 15.29; Case, 14.44
mix any 6- 11 of the above wines for 10% off
any 12 or more for 15% off
Order by phone at 617.367.8605, or reserve here: order@federalwine.com
Please pass this on to any friends who are wine enthusiasts!
&nbsp
- Len Rothenberg