Please note that the browser you are using is either outdated or not supported by this website. For a better browsing experience, try one of the following:
The Federal Wine Ennui Fighter Case + Our Co-operative Craft Beer Case
Two ways to lift your spirits
June 3, 2020
This has gone on too long. We can't get you out of the house, together with your friends (or away from the kids), but we have put together another in our series of lighter, livelier cases to provide some respite from ennui, on your palate at least. Many of the six wines in this week's case are delightful on their own and versatile enough to go with food.
&nbsp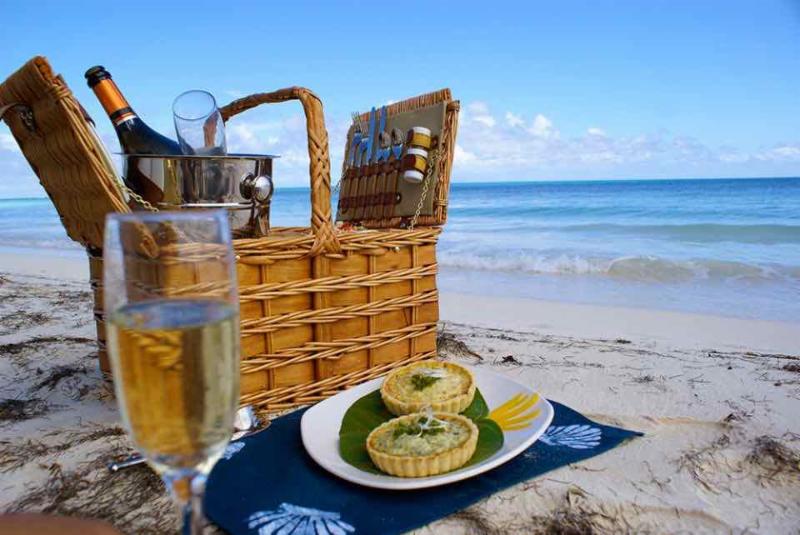 wish we were here
&nbsp
The Federal Wine Ennui Fighter Case
&nbsp
White
Menetou Salon is the less well-known appellation whose Sauvignon Blanc wines are very much like those of neighboring Sancerre. There the best soils are in Morogues. We particularly liked the 2017 La Tour Saint Martin Menetou Salon Morogues for its vivid fruit and lime and are happy to offer it at less than its normal $25 price, 19.99.
2017 La Tour Saint Martin Menetou Salon Morogues; Aroma: very pale, clean, crisper , pretty fresh & fleshy & finer; Mouth: sweet juicy lime & grapefruit, rather intense,; Very Good Plus 19.99; Mixed Case, 17.99; Case, 16.99
2018 was a wonderful German vintage. One of our favorite wineries, Von Winning in the Pfalz made a delightful easy drinking Riesling they call Winnings. The tiniest bit off dry, it is fine for the summer, it's character nicely offset by a rich fullness.
2018 Von Winning Winnings Riesling; Aroma: Sweet juicy citric, heady rather rich, rather full; Mouth: Semisweet god acidity, textured very rich; light nicely rounded acidity on the finish ; Very Good Plus 17.99; Mixed Case, 16.19; Case, 15.29
&nbsp
Rose
We had a three bears response to three French Pinot Noir roses we tasted together. One was too tart; the second too fat. The third was just right. A refreshing lively acidity was counterbalanced by rich Pinot fruit The 2019 Raimbault Pineau Coteaux du Giennoise Pinot Noir Rose is from the little-known Coteaux du Giennois just downriver from Sancerre. This estate also makes our best value Sancerre. The best news is that at 14.99, it's the least expensive of the three we tasted. And shows more pleasure and character than either, an awful lot for its price.
2019 Raimbault Pineau Coteaux du Giennoise Pinot Noir Rose; Color: Preternatural pink; Aroma: very fresh ow , rich; Mouth: fleshy & round,, pretty, nice acidity mouth filling, bright long acid finish, ; Very Good Plus 14.99; Mixed Case, 13.49; Case, 12.74
&nbsp
Red
Bonarda is Argentina's other red wine grape, and a very pretty one the indeed. iIts wine is much lighter and fruitier than malbec with a bit of spice and acidity thaqt makes it a good summer pairing with tomato-sauced dishes. Nieto-Senetiner is one of Mendoza's better wineries in the grape . This has a lot of flavor for a very inexpensive price.inexpensive drink by itself lightly cooled or with piquant foods
2015 Nieto-Senetiner Bonarda; Color: Very dark; Aroma: Heady sweet ripe rather clean; Mouth: Fine clean rather pretty lighter body berryish juicy, good structure; Very Good 11.99; Mixed Case, 10.79; Case, 10.19
A lot of Pinot plantings in Oregon means there is a lot of juice available for people who know how to pick it and what to do with it. Chehalem Vineyards certainly knows how to do that as evidenced by their Chemistry which I think is a rather coldly passionless name for a warm and smooth wine. From the warm 2017 vintage, it tastes of ripe strawberry and has a surprisingly dense and supple mouth feel for a wine of its price.
2017 Chehalem Pinot Noir Chemistry; Color: light vivid red black; Aroma: clean light rather mineral, prett , an herbal note; Mouth: juicy nicely intense fine, acid, rounded thick textured, plum, fine acid tannins, , young & vigorous; Very Good Plus 16.99; Mixed Case, 15.29; Case, 14.44
We were intrigued to read the enthusiasm with which normally staid Decanter reviewed the 2018 Croix de Bonpas Cotes du Rhone Villages, "Liquorice, spice and herbal aromas with a hint of reduction cede to a juicy, concentrated and layered palate with notes of spicy oak and blackberry. Classy, long and focused." We were even more excited excited when we found that we could offer it for only 15.99, 13.59 by the case. It definitely did not disappoint when we tried it. It has all the dark dense fruit that characterizes the sumptuous 2018 Rhione . For any meat on the grill, even spicy marinandes
2018 Croix de Bonpas Cotes du Rhone Villages; Color: very dark opaque; Aroma: heady saturated dark fruit, very rich with an herbaceous touch; Mouth: deep very concentrated with medium weight, dark fruits again, a touch of black pepper and herb. a fine acid spice buried underneath; a rich powerhouse; Very Good Plus 15.99; Mixed Case, 14.39; Case, 13.59
&nbsp
6-3 Ennui Fighter Case: Special, two each of the above wines - $167
Downtown only 6-3 Ennui Fighter Pack: Special, one each of the wines - $89
Order by phone at 617.367.8605, or reserve here: order@federalwine.com
&nbsp
---
&nbsp
Cooperation Beers:
Limited Quantities
Drew writes,
These days many people are lending a helping hand to our neighbors. In the beer industry collaboration brews are a regular occurrence between competitors and friends. Such teamwork shows the unity of both people and flavors in a brewing and community. These six climited edition ooperative beers raise a glass to everyone hanging in there through these interesting times.
Bent Water Don the Armor NE DIPA (Czarface): This Double New England IPA is a team up between Bent Water Brewing and the hip group Czarface that consists of Inspectah Deck of the Wu Tang Clan, 7L, and Esoteric. 4pk $17 (limit 17 4pks)
Lamplighter So Pitted NE IPA (Vitamin Sea Brewing): A New England IPA brewed with 840 pounds of pineapples and spices including vanilla and nutmeg. This blend is brought to you in part by Lamplighter in Cambridge and Vitamin Sea in Weymouth. 4pk $16 (Limit 10 4pks)
Lamplighter Raglan Road Irish Red (West Cork Brewing): This Irish Red ale is a cross Atlantic effort between Lamplighter and West cork Brewing, a craft brewery only available around Cork, Ireland. 4pk $15 (Limit 13 4pks)
Night Shift Owl vs. Unicorn IPA (Pipeworks): Night Shift has finally teamed up with their buddies and partners in crime at Pipeworks. Pipeworks' flagship series asks that age old question: who would win in a fight, a ninja or a unicorn? Night Shift weighs in on the side of the ninja. 4pk $17 (Limit 12 4pks)
Harpoon Mike's Pastry Cannoli Stout: Harpoon, a local Boston Brewery has teamed up with the local bakery Mike's Pastry to create a delicious and light stout using Cannoli shells in the malt build along with vanilla, cinnamon and other baking spices. 4pk $15 (Limit 9 4pks)
Smutty Nose 25th anniversary: For Smutty Nose's 25th anniversary they teamed with a staggering 25 plus brewers to create an imperial version of their flagship Finestkind IPA. 4pk $17 (limited to 6 4pks)
&nbsp
Cooperation Case $94:
One each of the above four packs. Limit one per customer for the first six.
We might have to substitute.
Order by phone at 617.367.8605, or reserve here: order@federalwine.com
Please pass this on to any friends who are wine and/or beer enthusiasts!
&nbsp
- Len Rothenberg & Drew Croswell
&nbsp
---
&nbsp
These wines and any wine in stock assort as follows:
For 12 or more bottles of the same wine, take 15% off.
For 12 or more bottles of various wines, take 10% off.
Wines marked "net" help assemble cases but don't discount themselves.
&nbsp
FREE DELIVERY!
downtown on orders more than $75;
in Greater Boston on orders more than $175
&nbsp