Please note that the browser you are using is either outdated or not supported by this website. For a better browsing experience, try one of the following:
Domaine Ninot Rully Gresigny 1er Cru
Burgundian Chardonnay Both Appealing & Complex
July 11, 2021
&nbsp
Free Delivery - see below
&nbsp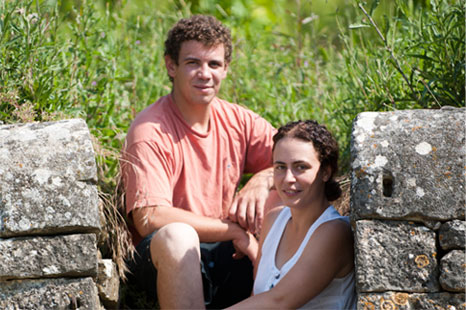 &nbsp
Rully is in the northern-most tip of the Côte Chalonnaise and lies just to the east of Chassagne-Montrachet. A region of low hills, it nonetheless has some of the best growers in burgundy and a few exceptional sites.
There, young sister and brother vine growers Errell and Flavien Ninot trace their roots back to the 15th century. They are as yet little known in this country, but all the major French wine journals sing their praises, noting how much Errell and Flavien have improved the quality of their wines in recent years. Part is attributable to their moving into organic practices, which led to certification last year.
The 1er Cru Gresigny, with its limestone subsoils, is one of their best sites for chardonnay. In the exceptional 2019 vintage, their 2019 rendition hit it out of the park. It shows the intense, richtropical , peach fruit of the best 2019 whites with vivacious balancing acidity and judiciously light use of oak. The vintage is remarkable; so is this wine. It shows white burgundy at its appealing best. Approachable now, it will age nicely for a few years yet.
&nbsp
2019 Domaine Ninot Rully Gresigny 1er cru; Color: light gold green; Aroma: starts closed, then opens heady ripe & creamy very rich and dense, firm. lemon curd edged with wood; Mouth: starts lean with firm structure, fine acid tannic structure, fattens nicely with air to show hints of guava and white peach, very good length; Very Good - Excellent
$ 40; Special Case, $407.88, 33.99
Six pack - $216, 36
&nbsp
Order by phone at 617.367.8605, or reserve here: order@federalwine.com
&nbsp
- Len Rothenberg
&nbsp
---
&nbsp
FREE DELIVERY!
downtown on orders more than $75;
in Greater Boston on orders more than $175
&nbsp