Please note that the browser you are using is either outdated or not supported by this website. For a better browsing experience, try one of the following:
Introducing GlenAllachie
Billy Walker Back at Last. read on...
July 30, 2020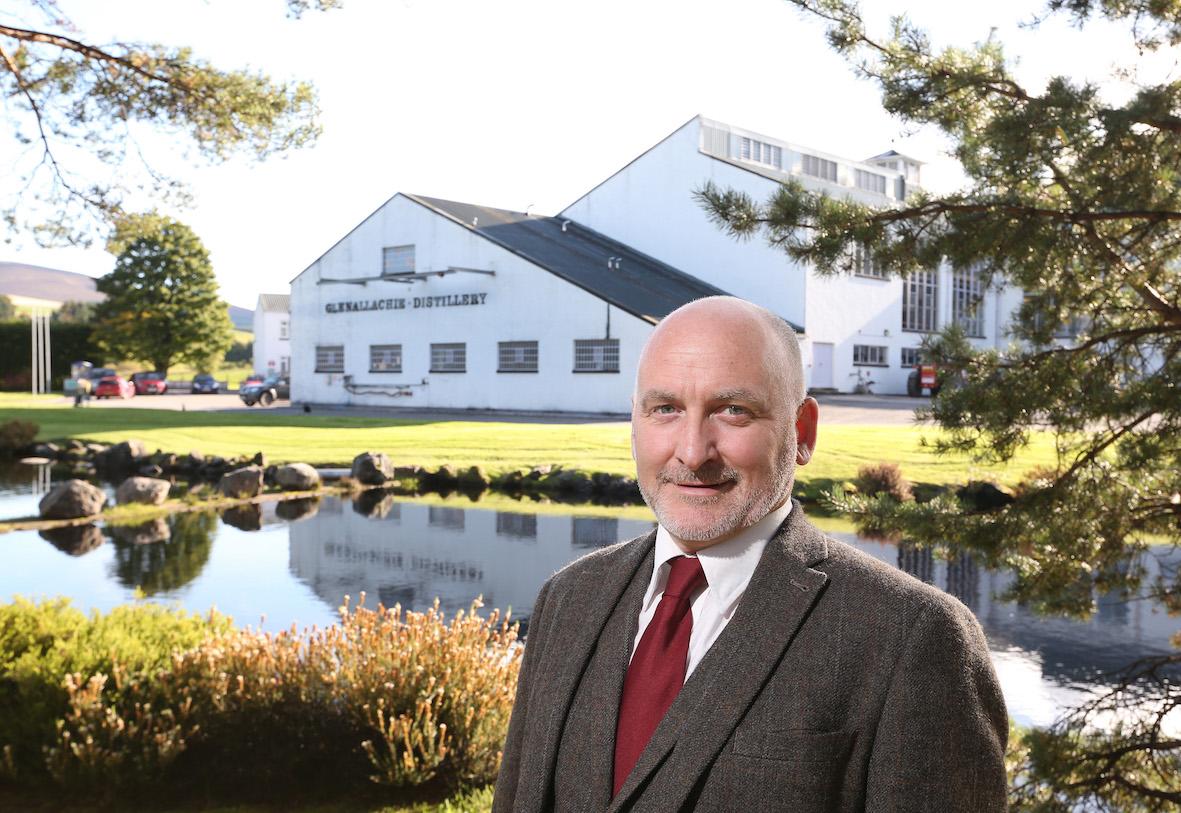 &nbsp
Most scotch drinkers know Billy Walker from his 2003 purchase of Benriach, and later GlenDronach and GlenGlasaugh distilleries. Anyone who tasted those malts under Billy's direction knows he is an artist with whisky -- at any age, you know that whatever he's putting in a bottle, it's ready to drink. In 2016 he sold all three to Brown Forman (maker of Jack Daniels.) In 2017, Billy and two partners bought GlenAllachie.
The GlenAllchie Distillery was built in 1967 . Let's just say, the first 50 years was just a practice run. Now it's Scottish owned and making whisky for people that love whisky. In just a few years, this gentleman has done immense work: Since he reopened it in 2017 GlenAllchie has been honored as Distillery of The Year, and the whiskies have been taking medals. When it comes to blending and bottling he works it so well. This is the first run, so we will not have a lot of product, It will be first-come first-served.
&nbsp
We are offering the following:
&nbsp
10 Y.O. Cask Strength 55.5% Nose: A big experience of dark chocolate, raisins and heather honey,
with layers of sweet spice and orange peel.
Taste: Rich notes of dark chocolate, raisins, treacle and heather honey, sweet spices orange peel
and hints of eucalyptus. $89.99
&nbsp
12 Y.O. 46% Nose: Butterscotch and honey playing the lead, with raisins and mocha in the background.
Taste: Honey, marzipan and bananas, with lashings of butterscotch, raisins and a delicate hint of mocha. $69.99
&nbsp
15 Y.O. 46% Nose: Overflowing with raisins, butterscotch and sweet spices.
Taste: The rainbow of sweet spices, raisins and butterscotch develops to banana, orange peel and dark chocolate. $104.99
&nbsp
18 Y.O. 46% Nose: Fresh vanilla, toffee, butterscotch
Taste: Raisins, marzipan, heather and honey, with rich notes of dark cherries, spices
and subtle hints of dark chocolate. $174.99
&nbsp
25 Y.O. 48% Nose: Sweet spices, marmalade and sultanas balanced in total harmony.
Taste: Lashings of sultanas, pineapple and dark chocolate, followed by layers of Christmas cake,
marmalade and sweet spices. $474.99
&nbsp
Free Delivery on Orders of 175 or more in Greater Boston
Fedex Delivery in Mass $20
Sorry, we cannot ship spirits out of state
&nbsp
- Joe Howell
&nbsp
Order by phone at 617.367.8605, or reserve here: order@federalwine.com
&nbsp
&nbsp