Please note that the browser you are using is either outdated or not supported by this website. For a better browsing experience, try one of the following:
2017 Benanti Etna Rosso + 2018 Benanti Etna Bianco
Singular Wines from a Singular Place
July 30, 2020
&nbsp
Free Delivery - see below
&nbsp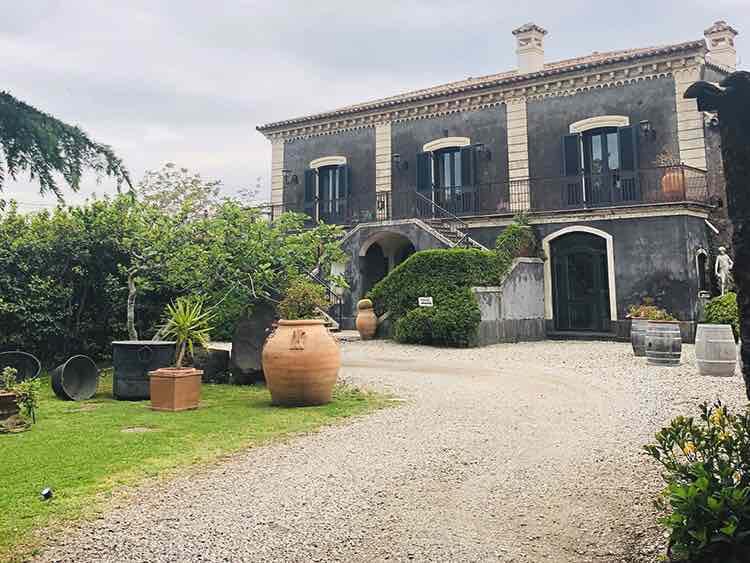 &nbsp
In 1988 Giuseppe Benanti revived his grandfather's farm on Mount Etna. He began an extensive study of this live volcano's grapes, viticulture and soils. This led to the production of wines of unmistakable Etna character from the native grapes. The winery shot quickly to worldwide fame.
Today we are offering the 2018 Benanti Etna Bianco and the 2017 Benanti Etna Rosso. Giuseppe's twin sons Salvino and Antonio are running the estate now and they are as dedicated as anyone can be to be producing great wines. Those who came to our dinner with Salvino last fall bought up all the Benanti wines in the state. Finally these beauties are back.
The Bianco is 100% Carricante, a grape that is the new rock star of Italian whites. You could say the same thing about Nerello Mascalese for the Rosso. These grape varieties produce wines that are unique to the terroir of Etna with complexity and balance.
&nbsp
2018 Benanti Etna Bianco: Straw yellow. Savory, rich and concentrated with citrus and herbal flavors and an underlying mineral salinity. Balanced, refreshing and distinctive with great integrated acidity. Lengthy finish with added notes of pear. Excellent 27/bottle
2017 Benanti Etna Rosso: Bright ruby. Medium bodied with subtle power. Cherry, herbs and spice that revolve nicely around each other. Good balancing acidity and layered texture in the finish. Excellent 27/bottle
&nbsp
Special six pack: Any six bottles of the above for a special price of $146
(Delivery charge may apply)
Special case: Any 12 bottles of the above for a special price of $275
&nbsp
Order by phone at 617.367.8605, or reserve here: order@federalwine.com
&nbsp
- Peter Hemenway
&nbsp
---
&nbsp
FREE DELIVERY!
downtown on orders more than $75;
in Greater Boston on orders more than $175
&nbsp