Please note that the browser you are using is either outdated or not supported by this website. For a better browsing experience, try one of the following:
2019 Montenidoli Canaiuolo Rosato
Absolute Purity from the Soul of Tuscany Redivivus
August 11, 2020
&nbsp
Free Delivery - see below
&nbsp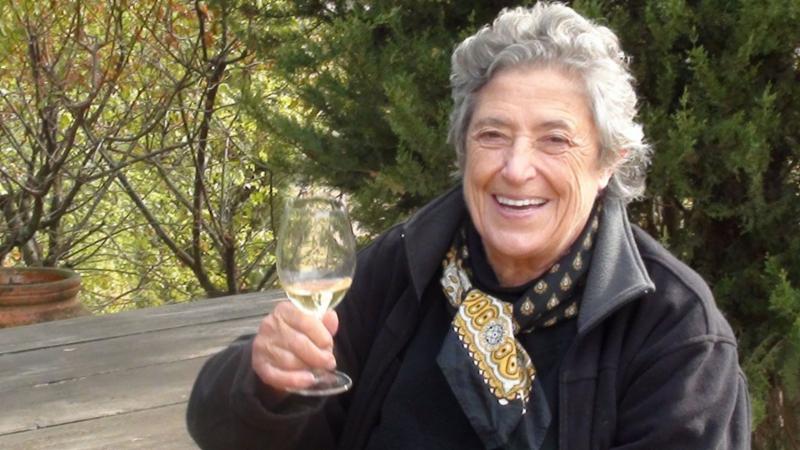 &nbsp
Montenidoli is a forested mountain in San Gimignano that was recovered and restored by Sergio Muratori and Elisabetta Fagiuoli. Years ago it was one of the prime sites for farming grapes and olives for the Etruscans and the Knights Templar.
Montenidoli was recreated literally out of the mountain top forest. They had no electricity or plumbing. Out of this they created one of the most profound and meaningful estates in Tuscany. Unique among their offerings is the 2018 Montenidoli Canaiuolo Rosato. This is a wine of fragrance, harmony and the comforting truth of simplicity. The Canaiolo grape variety is used as a blend in Chianti and is known for its deep color and soft tannins. For Elisabetta this creates the perfect material for a brightly colored, floral and organic Rose.
We are happy to offer you this very special Rosato. It is the result of a slow fermentation which gives incredible freshness with full flavor and a savory finish. The price is a great deal. Enjoy.
We offered the 2018 vintage in May with more orders (and reorder requests from those who had gone through their first case) than we could fill. The 2019 has just arrived. It will be as savory in another year as it is now. It will go quickly.
&nbsp
2019 Montenidoli Canaiuolo Rosato: Bright, delicate color. Aromas of strawberry and olive flowers with a touch of rose petal. Full flavors with gentle layers and a touch of white pepper. Savory finish. Very Good to Excellent 19.99/bottle
&nbsp
Special case: 12 bottles of the above for a special price of $203.88 (16.99/bottle)
&nbsp
Order by phone at 617.367.8605, or reserve here: order@federalwine.com
&nbsp
- Peter Hemenway
&nbsp
---
&nbsp
FREE DELIVERY!
downtown on orders more than $75;
in Greater Boston on orders more than $175
&nbsp