Please note that the browser you are using is either outdated or not supported by this website. For a better browsing experience, try one of the following:
2019 Clos St. Antonin Plan de Dieu Cotes du Rhone Villages
Perhaps the Best Yet
March 28, 2022
&nbsp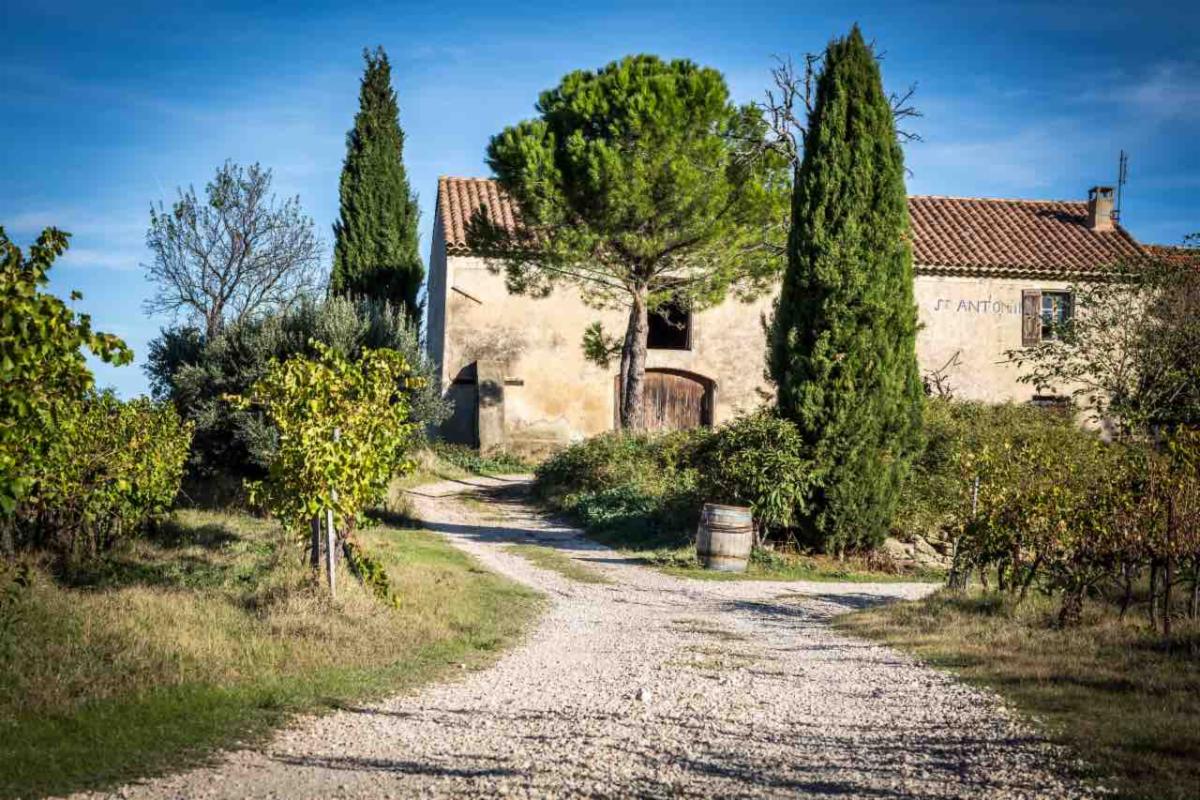 &nbsp
Plan de Dieu could be rendered in English as God's Plain or God's Plan, a nice French ambiguity. It is a commune within the Cotes du Rhone Villages not far from Gigondas but at a lower elevation. A few years ago, its qualities stood out enough so that it was given the opportunity put its town name on the label along with CDR and is probably on its way to becoming an appellation in its own right. Its wines can be like a fruitier, somewhat less structured cousin of Gigondas.
Owners of famous Domaine Janassse, Isabelle Sabon, and her brother Cristophe purchased the estate in 2014. They have raised the quality of its wines has steadily since then
Clos St. Antonin Plan de Dieu is Gigondas-like in its grape varieties: 50% 70-year-old Grenache, 35% Mourvèdre, 15% Syrah on clay-lime soils, destemmed, 25-day vinification, pumping overs, manual cap punching, The Grenache is aged in large barrel, Syrah & Mourvèdre in older oak casks for 15 months. It is fined but unfiltered.
We have offered this wine in four vintages now. The 209 may be the best yet. It is undoubtedly the heartiest and most dimensioned, approaching Chateauneuf du pape in richness.
Wines of the Rhone author John Livingston-Learmouth noted the 2019:
"very dark robe; the bouquet is replete, broad, beefy, pretty choc full with blackberry fruit, a sweet tone to it. The palate has a savoury, very full, and rolling nature, gives a broad wheel of black cherry flavour, the fruit style almost soaked. Intensity comes from within, and lingers along its path, rendering it more a wine to sip than drink freely. It's a coated, full-on Plan de Dieu, with some garrigue, herbs' notions on the second half. The tannins are ripe, layered, still thick. From mid-2022, decant it. 2031-33
&nbsp
2016 Clos St. Antonin Plan de Dieu Cotes du Rhone Villages; 2019 St. Antonin Plan de Dieu; Color: very dark back; Aroma: a touch funky heady, very dense opaque, rich, warm fruit compote with a spicy edge; Mouth: clean, ƒsmooth, spicy fruit, fine definition good acid, some young tannins will age nicely;
Very Good - Excellent 26.99; Case, 275.88, (22.99)
&nbsp
&nbsp
Order by phone at 617.367.8605, or reserve here: order@federalwine.com
&nbsp
- Len Rothenberg
&nbsp
---
&nbsp
FREE DELIVERY!
downtown on orders more than $75;
in Greater Boston on orders more than $199
&nbsp