Please note that the browser you are using is either outdated or not supported by this website. For a better browsing experience, try one of the following:
2018 Raquillet Mercurey Chamirey
Delicious Affordable Red Burgundy
October 2, 2020
&nbsp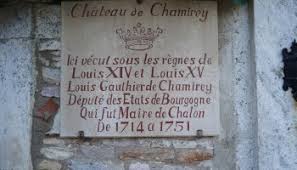 ---
&nbsp
"Over several vintages Francois Racquillet has delivered reliable, superb values in Mercurey. Lovers of good burgundy at reasonable price will have good reason to stop here. His wines are always balanced, consistent and harmonious." Revue du Vin de France
The 2018 Mercurey Chamirey is no exception.
François Raquillet is one of the top producers in Mercurey, which is one of the last "affordable" appellations with real terroir in Burgundy. While many famous appellations in burgundy have sky-rocketed in price, Mercurey remains one of the last bastions of the affordable. Racquillet 's wines are modern in style, and appeal to both lovers of both Old and New World Pinot Noirs.
The Vigneron
Francois Raquillet is a 13th generation vigneron. He and his wife Emmanuelle have run the 10 hectare family estate since 1990. Years of experience have refined his techniques in vineyard and cellar. Leaf-thinning and multiple harvest passes through the vineyards have worked toward softer, rice tannins and great purity. Each vineyard shows its distinct character more clearly. The wines show well early, with great verve and typicity, but can be cellared.
The Vineyard and its Wine
Locals recognize Chamirey as one of the finer village level wines in the Cote Chalonnaise. It's gentle slope of gravel-topped marls faces west southwest below the majestic Chateau de Chamirey. The vines are at least 25 years on. The grapes are all destemmed, then cold soaked for 5 days before fermentation with the ambient native yeasts in stainless steel Aging and malolactic fermentation are in barrel with no punch-down to preserve freshness. Pressing after 15-20 days
The Notes
"From young vines, this is a racy wine dominated by crunchy red fruit and supple, chalky tannins." Decanter
We found the wine very nicely rounded, and inviting nicely fruited over f=good structure, with none of the hard tannins that have given many other Mercurey a Bordeaux like structure. Drink now or hold for a few years in the cellar.
&nbsp
2018 Raquillet Mercurey Chamirey; Color: medium dark, ; Aroma: finely delineated, herbal, firm with subtle wood wood notes; Mouth: clean finely delineated, elegant precise, firm, not too fleshy, very pretty; nice now, it still has a way to go; Very Good Plus $32; Mixed Case, Case, 323.88 (26.99)
&nbsp
In stock with more arriving Tuesday
&nbsp
Order by phone at 617.367.8605, or reserve here: order@federalwine.com
&nbsp
- Len Rothenberg
&nbsp
---
&nbsp
FREE DELIVERY!
downtown on orders more than $75;
in Greater Boston on orders more than $175
&nbsp