Please note that the browser you are using is either outdated or not supported by this website. For a better browsing experience, try one of the following:
2018 Feudo Montoni Perricone
Best Value to Celebrate Piedmont
October 1, 2021
&nbsp
Free Delivery - see below
&nbsp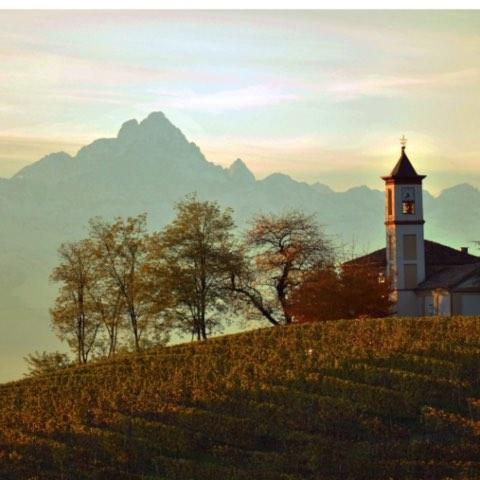 &nbsp
Feudo Montoni is an estate with an enduring history and unique magical character. Ancient clones of durham wheat were grown here to supply bread for the Roman Empire. The olive groves provided rich and spicy, extra virgin olive oil, also enjoyed by the Romans. Since 1469 AD, vineyards of ancient grapevines were planted here, and the Vatican sommelier took favorable notice. Rosario Sireci purchased the estate in the late 1800s, and the modern exposition of Feudo Montoni began.
Today the estate is run by Fabio Sireci with dynamic respect for history. Biodiversity is prized and cultivated, and everything is organic, including wheat, olives, grapes, flowers, tomatoes, etc. Everything they make is fantastic. Today we are offering the 2018 Feudo Montoni Perricone Vigna del Core.
Perricone was among the first grape varieties to be planted in Sicily. Phylloxera almost wiped it out. Now it is grown in the mountains of central and northwest Sicily. The Core vineyard is in the Contea di Sclafani DOC. Core means heart in Sicilian, and from above, the vineyard is in the shape of a heart. Perricone produces a rich wine with plenty of fresh acidity and tannin. The Perricone Vigna del Core presents features of unusual elegance with a richness of style and class. The wheat fields contribute to this high elevation vineyard's natural isolation, protecting it from excess wind, heat, and cold and helps provide an extended growing season. The island within an island.
Fabio's father Elio said that in Feudo Montoni, "the work becomes a wonderful journey through life." Just from his philosophy and the way he lives and behaves, you can tell that Fabio agrees.
2018 Feudo Montoni Perricone Vigna del Core: Deep ruby with violet highlights. Cherry, plum, and blueberry fruit nicely framed by black pepper, cocoa, licorice, and Asian spice. Aromas of fresh flowers and Mediterranian herbs hang in the air. Fresh round palate with well-polished bold tannins .Well-balanced finish with hints of roasted nuts. Let this one breathe, will age well for ten to fifteen years. Excellent Plus 30/bottle
&nbsp
Special case: 12 bottles of the above for a special price of $299 ($24.91/bottle)
Wine will arrive in two weeks
&nbsp
Order by phone at 617.367.8605, or reserve here: order@federalwine.com
&nbsp
- Peter Hemenway
&nbsp
---
&nbsp
FREE DELIVERY!
downtown on orders more than $75;
in Greater Boston on orders more than $175
&nbsp