Please note that the browser you are using is either outdated or not supported by this website. For a better browsing experience, try one of the following:
2016 La Spinetta Langhe Bianco Limited Edition
An Extraordinary Wine
January 30, 2020
&nbsp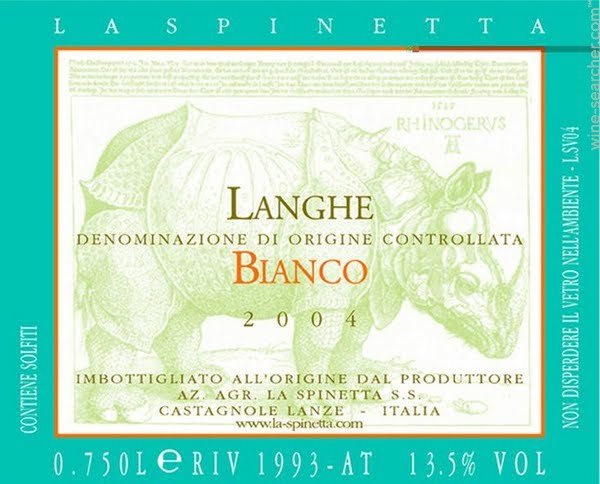 &nbsp
I am very happy to announce the arrival of the current release of the 2016 La Spinetta Langhe Bianco Limited Edition. This is a wine Giorgio has been making since 1999 when he found this very special vineyard of Sauvignon Blanc in the town of Mango near Alba. Giorgio knows that in the right place you can make very serious wine with Sauvignon Blanc (think Ch. Haut Brion Blanc) and he knew this was the right place.
Old vines, perfect soil type, perfect climate, fermentation and aging in very large French oak barrels and two years additional bottle age gives us this extraordinary wine. You can also age it for at least 20 years and it starts to get crazy. This year at Thanksgiving we had the 2004. Wish I could do that every day.
Production is very small. This is for those of you who have a taste for the very finest white wines.
2016 La Spinetta Langhe Bianco Limited Edition: Yellow plum, sage, and sea salt. Fresh, intensely flavored with a stylish citrus frame. Large scaled and savory with a flinty note and great acidity. Finished with what we call a good grip. Oustanding 53/bottle
&nbsp
Special six pack: six bottles of the above for a special price of $286
Special case: Twelve bottles of the above for a special price of $541
&nbsp
Order by phone at 617.367.8605, or reserve here: order@federalwine.com
&nbsp
- Peter Hemenway
&nbsp