Please note that the browser you are using is either outdated or not supported by this website. For a better browsing experience, try one of the following:
2016 Giovanni Rosso Barolo Cerretta
The Sandpaper Legacy
October 8, 2021
&nbsp
Free Delivery - see below
&nbsp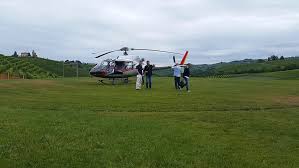 &nbsp
There are eleven communes in Piedmont where you can grow Nebbiolo and call your wine Barolo. For many producers and Barolo lovers, Serralunga d'Alba embodies the essence of Barolo. There you have the oldest and richest limestone soils. The family of Giovanni Rosso has been growing Nebbiolo here since 1890.
One of the signature characteristics of Barolo here is an intense tannic structure. A famous New York wine writer described tit as making you feel like someone had rubbed sandpaper on the inside of your cheeks. The only place you can still find this exotic sensation is from an ultra-traditional producer like Giovanni Rosso. The 2016 Giovanni Rosso Barolo Cerretta is from one of the best vineyard sites in Serralunga. This wine has an embracing tannic structure and is savory with a long-lasting fruit imprint.
Today Giovanni's son Davide runs the operation with this philosophy: "Wine should be a perfect copy of its terroir." A lot of people say this; Davide actually does it. Davide's Cerretta has pure cherry fruit with firm, spicy notes. The wine is concentrated, smooth, powerful, and elegant. Inside the intensity and depth, one finds the defining character of wild herbs, sage, and rosemary.
Davide is a serious, very hard-working guy who flies his own helicopter. I am delighted that Davide just came back into the market with a new importer. His is classic pure Barolo, and 2016 is a classic pure vintage. It doesn't get any better than this.
2016 Giovanni Rosso Barolo Cerretta: Transparent ruby. Pure cherry fruit with violets and spice. Concentrated smooth and powerful with intensity and depth. Wild herbs, sage, and rosemary in the long elegant textured finish. Outstanding 99/bottle
&nbsp
Special six-pack: 6 bottles of the above for a special price of $504 (84/bottle)
Wine will arrive in two weeks
&nbsp
Order by phone at 617.367.8605, or reserve here: order@federalwine.com
&nbsp
- Peter Hemenway
&nbsp
---
&nbsp
FREE DELIVERY!
downtown on orders more than $75;
in Greater Boston on orders more than $175
&nbsp