Please note that the browser you are using is either outdated or not supported by this website. For a better browsing experience, try one of the following:
2015 Brunello di Montalcino, Capanna and Il Poggione
Two Classic Producers, One Classic Year
June 15, 2020
&nbsp
Free Delivery - see below
&nbsp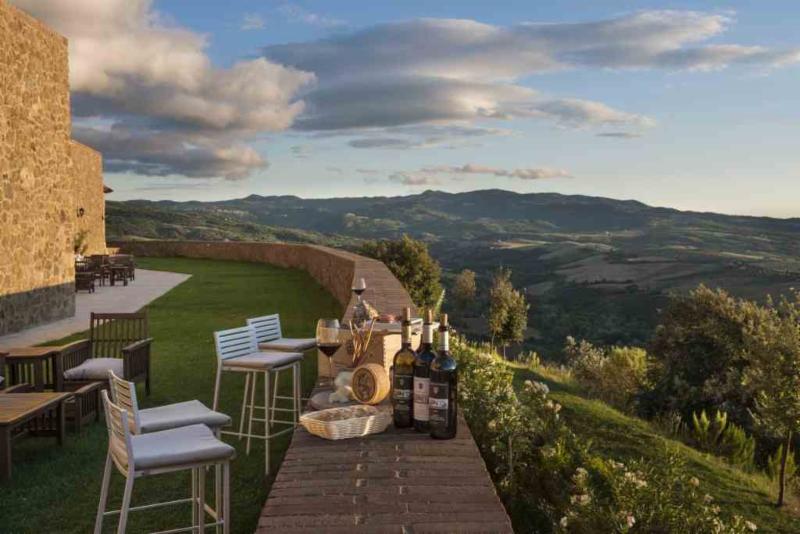 &nbsp
Tenuta Il Poggione was founded in 1890 by Lavinio Franceschim one of the original three estates to produce Brunello di Montalcino. Today Leopold and Livia are the fifth generation of the family to continue to set the model for the elegance and quality of fine Brunello. Biodiversity is the continued philosophy of the farm with vines, olives, other arable land, pigs, cows, horses and wild animals. The farming is sustainable. The ultra-attentive father and son winemaking team of Fabrizio and Alessandro Bindocci complete the circle of excellence. This historic estate finds itself quite at home in the modern world. The 2015 Il Poggione Brunello di Montalcino is classic, elegant and complex.
Capanna was founded in 1957. Giuseppe Cencioni and his sons Benito and Franco bought an old estate on the Montosoli district and proceeded to do a complete renovation of the buildings, the roads and the farm. They became, along with Il Poggione, one of the original members of the Brunello Consorzio. Today Patrizio and his son Amedeo run the place. Patrizio was the president of the Consorzio in 2008 when a small group of large growers petitioned the board to allow Merlot and Cabernet to be blended into Brunello. He made sure that the petition failed and Brunello continued to be a unique 100% Sangiovese wine. The 2015 Capanna Brunello di Montalcino is, as usual, a classic style. There are deep flavors here with cut and grip.
These are both wines that are very worthy of your attention. 2015 is a vintage that gives you ripe fruit that makes the wine approachable. Il Poggione and Capanna are great producers who give you wines that will also age very well.
&nbsp
2015 Capanna Brunello di Montalcino: Dark cherry and plum fruit accented by violet, lavender and tarragon. Round and firm tannins provide cut and grip with a perfect balancing acidity. Long and complete finish. Excellent 67/bottle Special six pack $342 (57/bottle)
&nbsp
2015 Il Poggione Brunello di Montalcino: Complex with cherry, licorice, roses, olive blossom, herbs and balsa. Notes of wood are well integrated inside full body, velvet tannins, and balanced acidity. Excellent to Outstanding 89/bottle Special six pack $450 (75/bottle)
&nbsp
Special mixed case: six bottles of each of the above for a special price of $796 (66/bottle)
Special mixed six pack: Three bottles of each of the above for a special price of: $421 (70/bottle)
&nbsp
&nbsp
Order by phone at 617.367.8605, or reserve here: order@federalwine.com
&nbsp
- Peter Hemenway
&nbsp
---
&nbsp
FREE DELIVERY!
downtown on orders more than $75;
in Greater Boston on orders more than $175
&nbsp