Please note that the browser you are using is either outdated or not supported by this website. For a better browsing experience, try one of the following:
Best Price on Fine New Estate Vintage Champagne
2014 Sebastien Girost Brut Millesime
October 9, 2022
&nbsp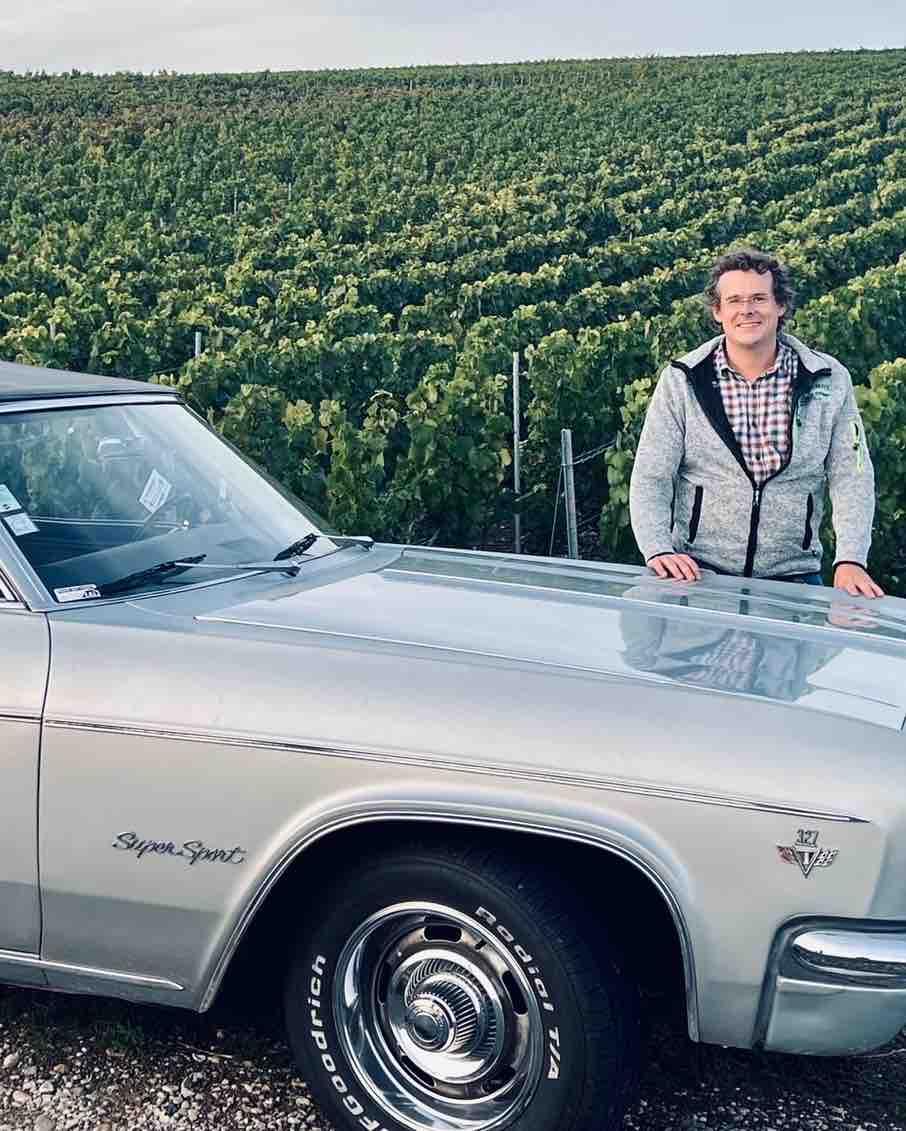 With scarcity and elevated prices for the name brands, we are finding quality and real value in discovering some from estates new to this country.
Sebastien Girost comes from several generations of grape growers in the rural village of Congy in the so far obscure Coteaux de Morin midway between Epernay and the chalky Cotes de Sezanne. Cult icon Ulysse Collin is the only other notable producer in the village. Sebastien is a talented young winemaker whose only weakness is classic American cars.
Since 2002, he has estate-bottled a portion of the wines of his family's small 4 ha holdings.
He harvests by hand from plots averaging between 60- and 70 years. Sebastien is committed to working as naturally as possible in the vineyards –using organic techniques and chemical treatments only when necessary.
In the cellar, Sebastien accords striking attention to the blending process – he separately vinifies each of his 22 different parcels, performing three distinct presses for each, and ages his wines in used 228-liter barrels
Like Collin, Girost makes ripe and richly expressive wines. His standard Brut is very good, but for a little more, I found his 2014 Brut stunningly full and complex.
According to its label, it is 33% each of the three primary Champagne grapes, Pinot Noir, Meunier, and Chardonnay. From the artfulness of their marriage, I suspect that the remaining 1% is a mix of inspiration and hard work. It went through 6 months of fermentation, including malolactic in barrel, and then spent seven years of lees enrichment in bottle. (most champagnes get only two) Its fruit is so rich that Sebastien needed only 6g dosage to round it; it is barely above Extra Brut.
It thrusts out a powerful aroma of dark purple apple and sweet pear fruit. That continues in the mouth, offset by a pleasant astringence of Meunier given elegance by the chardonnay and dimension by the earth notes of lees-aging on the finish.
The next best part is the price. Unlike Collin, Girost is just making his mark and has severely underpriced his wines. It is not only the best, but the only good estate vintage champagne we can offer for $50 a bottle. It is even better at $41.99 for six bottles or more
2014 Sebastien Girost Millesime Brut Champagne; Aroma: Firm, intense, pretty, heady firm, very rich; Mouth: Firm, very rounded, fleshy, fine acid very nicely balanced, very long; Excellent 50; Six bottles, 41.99
&nbsp
We have a third of all that has come into the country, but that is only nine cases.
They are in stock, but I expect not for long.
&nbsp
Order by phone at 617.367.8605, or reserve here: order@federalwine.com
&nbsp
- Len Rothenberg
&nbsp
---
&nbsp
FREE DELIVERY!
downtown on orders more than $75;
in Greater Boston on orders more than $199
&nbsp