Please note that the browser you are using is either outdated or not supported by this website. For a better browsing experience, try one of the following:
2014 Fratelli Alessandria Barolo
Great Wine, Great Value from the Kings of Verduno
September 7, 2019
&nbsp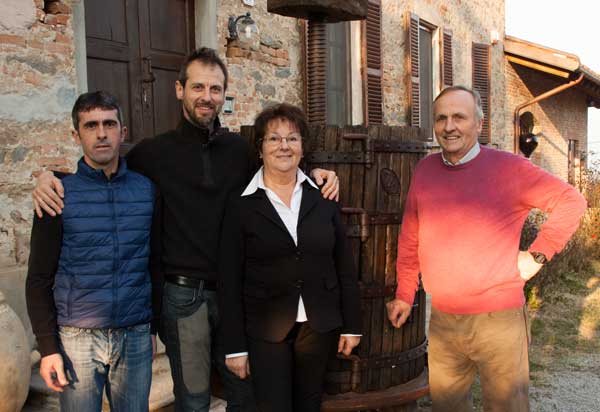 &nbsp
The Alessandria family has been making great Barolo in the village of Verduno since 1870.These are wines of very expressive aromatics and elegance. The 2014 Fratelli Alessandria Barolois a blend of six different vineyards and is as traditional as it gets. Gian Battista, Alessandro and Vittore run the place today.
You could say that the Alessandria family invented Barolo. Dry Nebbiolo wine started in Verduno This was also the first village to sell Barolo in bottles instead of barrels.
This part of the family produces wines that occupy the same stratosphere as the wine of their cousin Fabio who owns Burlotto. These great wines of Verduno are all about sophistication and style and really appeal to those who love Red Burgundy with just a little more power. You should get this. Especially for the value.
2014 Fratelli Alessandria Barolo: Light ruby with a slight orange highlight. All of what you expect from classic Nebbiolo. Roses and violets, herbs, spices, dark cherry and blackberry with a note of orange zest. The kind of balanced structure and texture that makes you say "wow". Excellent-Outstanding 48/bottle
&nbsp
Special six Pack: six bottles for $260 (43/bottle)
Special case: Twelve bottles for $490 (41/bottle)
&nbsp
Order by phone at 617.367.8605, or reserve here: order@federalwine.com
&nbsp
- Peter Hemenway
&nbsp