Please note that the browser you are using is either outdated or not supported by this website. For a better browsing experience, try one of the following:
2014 Ch. Bouscasse Madiran
Come for your health, Stay for the hearty flavors
October 8, 2019
&nbsp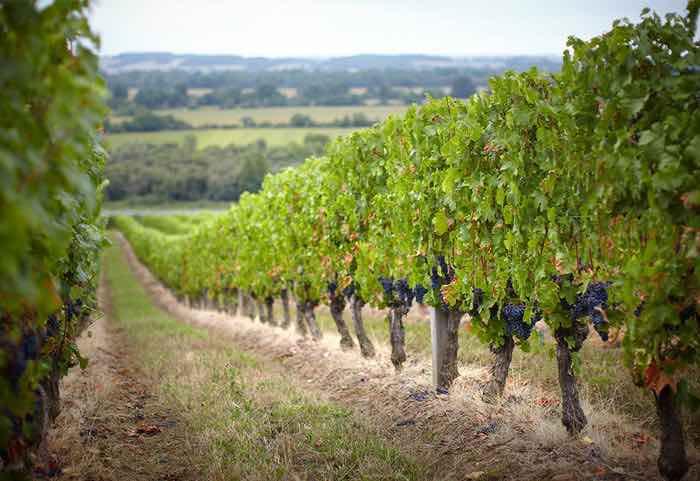 &nbsp
Madiran lies in the back country of the mountains of south west France just north of the Pyrenees. Historically its wine was one of France's heartiest and long-lived reds.
The area had an unusual number of centenarians which they attributed to its wines' Tannat, reputed to be the wine grape with the strongest concentration of the antioxidant resveratrol. And so for a time the internet crowd wisdom fed by the Wine Spectator and the writings of several bibulous doctors made Madiran the meme du jour for healthy wine.
As its name might suggest, Tannat also has a lot of tannin. Traditional Madirans were rustic with a hard tannic shell that made them unapproachable for decades. But on maturity they burst out with a warm and wonderfully spicy bouquet that had a savory warmth, very much like the heady aroma given off by meat roasting over an open fire. They were savory autumn and winter wines for grilled or smoked meats, strong cheeses and hearty stews.
More recently Alain Brumont's Ch Bouscasse' has led the way in the modern revival of Madiran. Bettane & Desseauvecall his twin estates Montus and Bousacasse "at this time the summit of viticulture in southwest" with Bouscasse' the property that gives "the more generous and harmonious" interpretation of Tannat.
&nbsp
The 2014 Ch. Bouscasse' tempers tannat with the softer but no less aromatic Cabernet Franc and Cabernet Sauvignon. It has a muscular rounded fruit that sheathes its core of iron, but allows it to emerge as dark earth notes. Time will transmute those into warm savory spice. It is a wine of density and balance now but will be extraordinary in the future.
&nbsp
2014 Ch. Bouscasse' Madiran ; Aroma: Clean rather, fresh juicy rounded, structured, fleshy round; Mouth: Smooth Nicely lean on the attack with a fine acid edge,clean fine acid,rounded and balanced, firm tannic finish, very long; Excellent 26.99; Mixed Case, 24.29; Case, 22.94
&nbsp
Order by phone at 617.367.8605, or reserve here: order@federalwine.com
&nbsp
- Len Rothenberg
&nbsp