Please note that the browser you are using is either outdated or not supported by this website. For a better browsing experience, try one of the following:
2013 Selvapiana Chianti Rufina Vigneto Bucerchiale Riserva
One of the Best Wines of Tuscany for a Song
February 19, 2019
&nbsp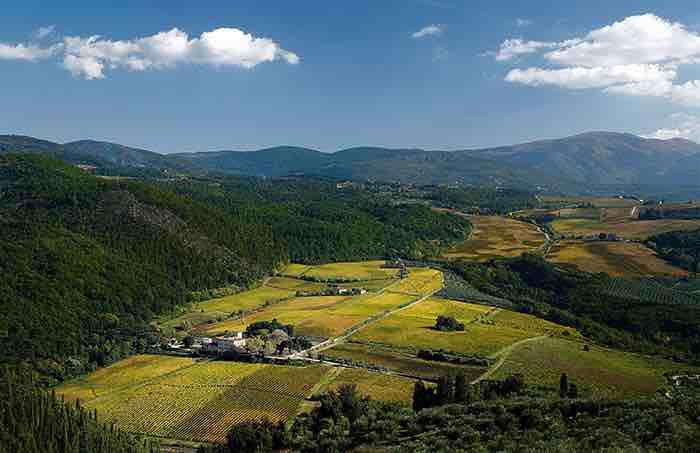 Selvapiana is a beautiful estate in the Rufina hills outside of Florence. The villa dates back to the Renaissance. The Guintini family took over in 1827. Today the property is run by Francesco Guintini's adopted sons Federico and Silvio.
This is a very special property indeed. Chianti Rufina was designated as a place for fine wine production back in 1716. Later Selvapiana was one of the first properties in Tuscany to produce a single vineyard 100% Sangiovese Riserva. The consultant here is Franco Bernabei who also oversees production at Felsina and Fontodi. The 2013 Selvapiana Chianti Rufina Vigneto Bucerchiale Riserva is a wine of incredible balance and purity and also ages very well. Last time I was there we had a 1948 Riserva with dinner and it was amazing.
This is one of those cases where I really wish to get it through to you that this more than just another great wine. Special is the word that keeps coming back to me. I really hope you find out for yourself.
2013 Selvapiana Chianti Rufina Vigneto Bucerchiale Riserva: Brilliant and complex Sangiovese with dark cherry fruit, bright acidity and full body. Spicy balsamic and attractive bitter herb notes and a long balanced finish. Excellent 37/bottle
&nbsp
Special six pack: 6 bottles of the above for a special price of $199
Special case: 12 bottles of the above for a special price of $377
&nbsp
Order by phone at 617.367.8605, or reserve here: order@federalwine.com
&nbsp
- Peter Hemenway
&nbsp