Please note that the browser you are using is either outdated or not supported by this website. For a better browsing experience, try one of the following:
2013 La Gerla Brunello di Montalcino
The Rhythms of the Land
May 8, 2020
&nbsp
Free Delivery - see below
&nbsp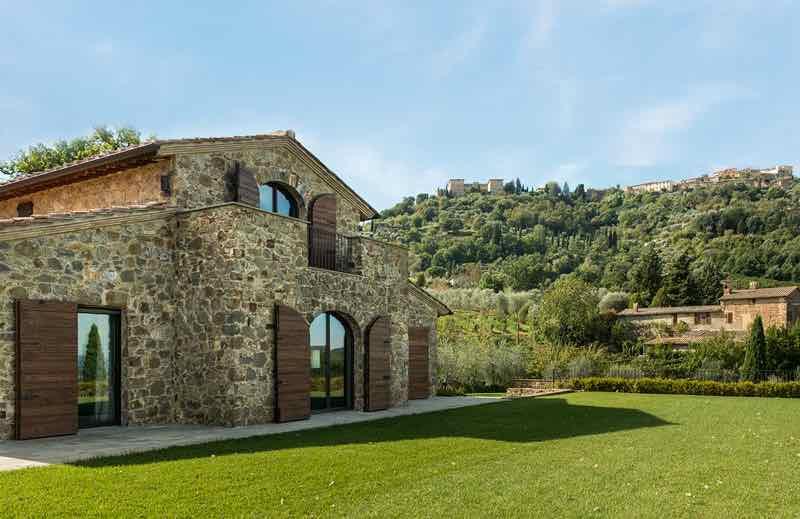 &nbsp
Sergio Rossi bought his first land in Montalcino back in 1976. He was passionate and dedicated to the land and also had a great sense of humor. The original property was the Colombaio estate which he bought from Biondi Santi. These vineyards are in the cooler region north of Montalcino. Later he acquired vineyards further south which gives the wines more power.
Sergio, along with his partners Alberto Passeri and Vittorio Fiore, pay close attention to the rhythms and needs of the land. True to tradition, they use only large Slavonian oak for the Brunello. Today the estate is owned by Sergio's wife Donatella Monforte. Over the years the estate has just gone from strength to strength giving us wines of elegant intensity.
Today's offer is for the 2013 La Gerla Brunello di Montalcino which, you will note, is two years older than everyone else's current release. 2013 was a great classic vintage for Brunello and this wine has everything you want with great balance and subtle power.
&nbsp
&nbsp
2013 La Gerla Brunello di Montalcino: Bright ruby, hint of garnet. Elegant, intense and quality aromas. Savory cherry, forest fruits and violet. Clove, smoke, balsam with notes of rosemary and thyme. Velvety, balanced and bright finish. Excellent Regular 64/bottle Sale 58/bottle
&nbsp
Special six pack: 6 bottles of the above for a special price of $296 (49/bottle)
&nbsp
Order by phone at 617.367.8605, or reserve here: order@federalwine.com
&nbsp
- Peter Hemenway
&nbsp
---
&nbsp
These wines and any wine in stock assort as follows:
For 12 or more bottles of the same wine, take 15% off.
For 12 or more bottles of various wines, take 10% off.
Wines marked "net" help assemble cases but don't discount themselves.
&nbsp
FREE DELIVERY!
downtown on orders more than $75;
in Greater Boston on orders more than $175
&nbsp