Please note that the browser you are using is either outdated or not supported by this website. For a better browsing experience, try one of the following:
New Release - Thomas Perseval's Superb Hand-Crafted + Bold Champagnes
"Generous with a capital G, full of gourmandise and authenticity."
June 30, 2021
&nbsp
Free Delivery - see below
&nbsp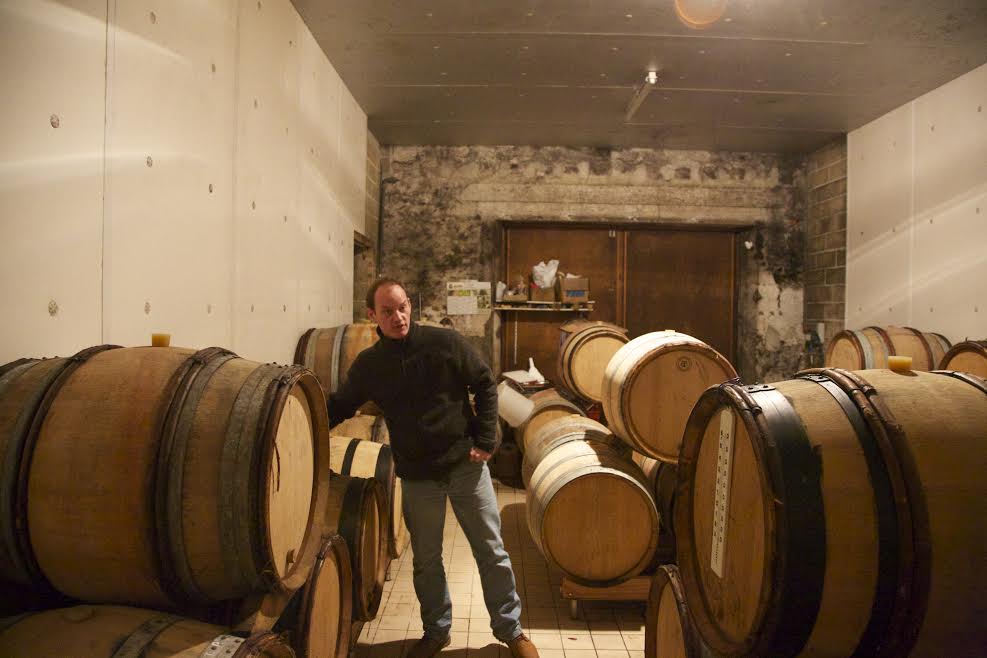 Thomas Perseval
"Generous with a capital G, full of gourmandise and authenticity."
&nbsp
The folks at the Epicerie au Bon Manger summed it all up about Thomas Perseval's wines. (I recommend it highly in Reims - their charcuterie is excellent, and their list of growers' champagnes is clued-in.)
. We were prepped for something very good when we tasted the Perseval Tradition last fall. We got even better. We shy away from wine press catchphrases "like "emerging superstar," but Thomas Perseval might well be that. You may not have heard of him – he makes only about a thousand cases a year of all cuvees
Perseval is in the third generation of a vine-growing family in Chamery, a 1er Cru village in the Montagne de Reims. His parents began their own bottling in the 80s. In the 00s, he returned from winemaking school and a stage in Burgundian biodynamics with ideas that put him in the forefront of the younger generation's revolution in winemaking, one that is interested in a more natural, more vinous champagnes that better express terroir and vintage
In 2012 he was certified both organic and biodynamic. He is a laissez-faire" minimalist in the cellar, using natural yeasts and as little sulfur as possible. Organic farming gives him healthier grapes which means that he needs little or no added dosage, the sugary additive that covers over the flaws in what nature provides but also mutes the expression of grape and land. Thomas leaves his wines at least eight months of élèvage on lees in barrel.
Last fall, we sold all of the two cuvees the importer had. This year we have five, all we could get but not very much. All are Brut Nature, with no dosage. In Pinot Noir and Pinot Meunier, they have the power and precision that Agrapart or Laval express in chardonnay or meunier, a vibrant minerality surrounded by ripe fruit. Malolactic fermentation happens naturally with these wines, yet they maintain good acidity and superb balance due to Thomas's efforts in the vines.
His Premier Cru Tradition. is a blend of 43% pinot noir, 40 pinot meunier, and 17% chardonnay. Raised in enamel and barrel, it shows great depth and complexity for a primary assemblage, emphasizing minerality, structure, crisp acidity, and breadth on the palate.
Gault & Millau– "superb pure and direct fruit. Fine spicy notes emerge with air. The absence of dosage permits a beautiful evolution showing white fruits (apples & pears). The mouth is as inviting. The approach is more authentic than complex, the winemaking in the spirit of burgundies, without reserve wines. $65 Six cases only
Grand Cuvee is a non-vintage reserve, with a third of each of the grapes. "The mouth is sapid and saline. A chalky finish follows beautiful notes of fresh-cut apple and pear. Very ripe, this would go nicely with brasserie cuisine" Gault et Millau $85
&nbsp
Two Single Vineyard Wines
&nbsp
2017 La Pucelle, at the same time, the finest and the most rigorous of his cuvees. It is a Blanc de Noirs of 85% Pinot Meunier and 15% Pinot Noir. The vineyard is 70-year-old vines planted on clay and limestone. Perseval ages it in barrel for eight months and then gave it just shy of four years on the lees. It is a compelling wine with great intensity and assertive minerality. I would decant it to drink now, but it will age and get better for five to 10 years if well stored. $95
&nbsp
2015 Le Hazat Blanc de Noirs, all Pinot Noir grown on sand clay & limestone some cherry and forest floor notes. Five years on the lees. $95
&nbsp
Devotees of champagne will love these extraordinary wines. They show powerful, concentrated minerals and acids to start. With time in the bottle, they blossom into a mouth-filling fruit and depth.
&nbsp
Assort any 6 for 10% discount
&nbsp
In stock, We have only case each of the vineyard wines and may have to allocate.
&nbsp
Our Best in Boston Champagne Tasting returns on Tuesday, November 30
&nbsp
Order by phone at 617.367.8605, or reserve here: order@federalwine.com
&nbsp
- Len Rothenberg
&nbsp
---
&nbsp
FREE DELIVERY!
downtown on orders more than $75;
in Greater Boston on orders more than $175
&nbsp