Please note that the browser you are using is either outdated or not supported by this website. For a better browsing experience, try one of the following:
Rémi Jeanniard Morey St. Denis
Fine, Precise and Poised
September 24, 2019
&nbsp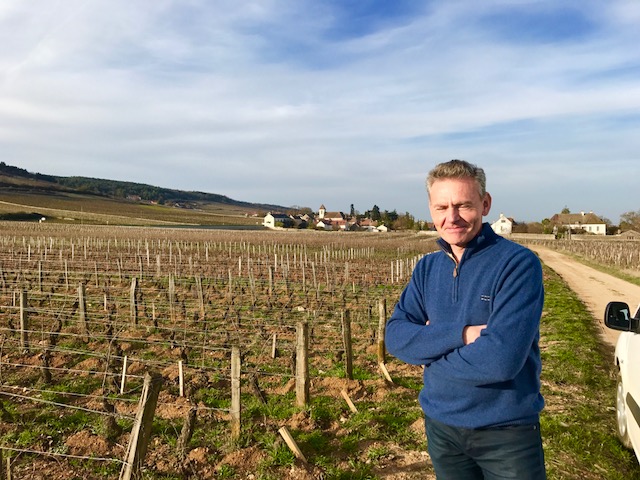 &nbsp
Rémi Jeanniard, inherited 6 ha of old vine Pinot noir centered in Morey St. Denis, when his father retired in 2004. Since then he does everything right, farming sustainably, pruning to control yields, green harvests to intensify the aroma and richness of the grapes, and does not use chemical fertilizers. Grapes are handpicked selectively, and are fermented using only natural yeasts, before being bottled without filtering or fining. He uses very little SO2, and is selective in his choice of barrels to preserve delicacy in the wine.
His attention has earned him almost yearly mention in the blind tastings in which the Hachette Guide selects its recommendations. In their 2019 edition they had special praise for his 2016 Morey St. Denis Vieilles Vignes "it takes its place among this domaine's numerous beautiful successes. In the nose, notes of griotte cherry and violets give it real elegance. Supple to start in the mouth, it shows fresh and long with lovely intensity, and silky tannins."
It comes from 3 sites that were planted between 1920 and 1951. Tasted with a small group last month, it was just as Hachette described: rich, but with the lovely balance of finesse and sensuality that you get only in nuanced burgundy.
Even better was the 1er Cru 2016 Morey St. Denis Clos des Ormes. The vineyard, planted in 1951, is situated just downslope from the Grand Cru Clos de la Roche. It was as poised as the Vieilles Vignes, but more concentrated, with a toned, sleekly feminine muscularity. With time in the glass, it revealed the fine core of sweet stone that is the distinguishing marker of finely wrought premier crus.
For their expression, those were my favorites. Some at the table preferred the richer 2015 Morey St. Denis Les Ruchots. They liked it for the depth and heft that the warm 2015 summer gave. If you like the dense ripe fruit of the 2009s, you will love this wine. With more structure than many 2009s, it will be a longer lived than the 2016s and be a wine of more depth and richness, but it seems less formed now.
The Jeanniard wines are very fine; but one of the best things about them is their pricing. Remi Jeanniard is as modest with his pricing as, I am told, he is unassuming in person. Their prices are well below wines of comparable quality from better known producers. They will be in my cellar. They ought to be in yours.
Rémi Jeanniard
2016 Morey-St.-Denis, Vieilles Vignes Excellent After Arrival $55 Prearrival $44 Net
2016 Morey St. Denis Clos des Ormes 1er Cru Excellent–Outstanding $70, Prearrival $55 Net
2015 Morey St. Denis Les Ruchots 1er Cru Excellent–(Outstanding?) $75, Prearrival $59 Net
Arrival mid-October
&nbsp
Order by phone at 617.367.8605, or reserve here: order@federalwine.com
&nbsp
- Len Rothenberg
&nbsp