Please note that the browser you are using is either outdated or not supported by this website. For a better browsing experience, try one of the following:
This Week's Tasting
Dry Flavorful Sauvignon Blancs from Unexpected Places
July 10, 2019
Sauvignon Blanc, not chardonnay, is this season's in-grape – so say the social media. We are not ones to row against trends in taste, but it is our job to find you the best wines at the best price levels we can.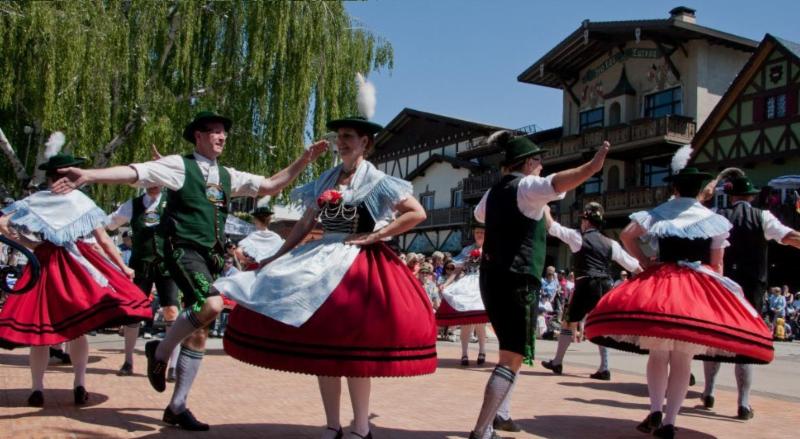 So, this week, six Sauvignon Blanc based wines, several we found in regions that are anything but ordinary for the grape. All are standouts in a drier, crisper style that make them better with a meal than fatter or oakier renditions.
Sancerre in France's Loire valley makes the archetype of this style, but you will be surprised at how well how well cooler parts of South Africa can make wines that follow this style and at how low a price.
Morgenster, Afrikaans for "morning star", is to warmer Stellenbosch what Carneros is to Napa, fogbound and cooler much of the day. Their reds are ordelaise, their Sauvignon Blanc, nicely crisp, lemony and linear. Their 2018 Sauvignon Blanc tasted just as nice at Federal as it did at the winery; cool and lifted its citrus a cool lemon to any fish dish.
Southern Right has for years made our best-selling Sauvignon Blanc. It comes from cooler Walker Bay, and is owned and overseen by Hamilton Russell. The 2018 is a bit rounded and fuller than the Morgenster, with a slightly creamy texture that nicely complements its lemon and mineral backbone.
You don't think Germany for Sauvignon Blanc but a few top producers in warmer areas make a pointed concise rendition of the grape that can rival the best of Sancerre. Von Winning in the Pfalz just north of Alsace fills that bill nicely. Un-oaked, their basic cuvee is focused and clean, with a hint of anise, very good acidity, and just a nip of the acid bite that informs the sleek no nonsense directness of fine German dry whites.
Oregon's Willamette valley is a likewise less conventional region for Sauvignon Blanc. The little that is grown there is well worth seeking out. Croft Vineyard in Dundee seems to make the best we have tried. The 2017 Andrew Rich Sauvignon Blanc Croft Vineyard has a rich new world fat texture, with an unexpected dry smoke ash and anise accent that complements grilled fish.
The 2017 Bailly-Reverdy Sancerre Le Perrier de la Chapelle has the best quality to value of the more moderately priced Sancerre we have tasted. It has a bit of everything you want in a Sancerre, nicely modulated lemon-lime acidity a good dose of mineral, and some pretty rounded flesh to complete the wine.
Some of the best Sauvignons in the region around Sancerre come from a twenty minute drive to the west, a sub-region with the ungainly name of Menetou Salon. Christian Pelle is the best grower there and his best wine comes from the chalk and limestone infused vineyard, Les Blanchais. In 2017 the wine is positively elegant, poised delicate and fine with the hallmark soft femininity of the vintage.
Sauvignon Blanc
2018 Morgenster Sauvignon Blanc; Aroma: fresh rather clean, light tropical note; Mouth: clean sweet acid rather pretty, clean, light spritz, fresh, fine acidity clean long fresh, light clean long lemon;Very Good Plus 16.99; Mixed Case, 15.29; Case, 14.44
2018 Southern Right Sauvignon Blanc; Color: Pale green straw; Aroma: Rounded fruity, light melon notes, with citrus and mineral accents; Mouth: Clean rather fine acidity, ripe and fleshy, fine acids on a long finish; Very Good Plus 15.99; Mixed Case, 14.39; Case, 13.59
2017 von Winning Sauvignon Blanc II; Aroma: Clean racy rather pretty, clean rounded; Mouth: Clean juicy rather firm, pretty fine acid loft and strong finish; Very Good Plus 23.99; Mixed Case, 21.59; Case, 20.39
2017 Bailly-Reverdy Sancerre Le Perrier de la Chapelle; Aroma: Clean rather fresh, light with good lemony – mineral drive, broad flesh; Mouth: Fleshy bright, rather good rather intense ripe fruit, with integrated lemon & grapefruit notes; Very Good Plus 25.99; Mixed Case, 23.39; Case, 22.09
2017 Domaine Henry Pellé Menetou Salon Les Blanchais; Aroma: light clean rather fresh, clean pretty, rather fine rather pretty, some depth; Mouth: clean light fresh, deep mineral, rather fleshy, bright acid, mineral subdued, very nice balance, al dente, long; Very Good – Excellent 29.99; Mixed Case, 26.99; Case, 25.49
2017 Andrew Rich Sauvignon Blanc Croft Vineyard; Aroma: heady rather dense and rich, pretty citric notes; Mouth: juicy and rich rather full, and fat, with mineral accents, clean, riper, good length;Very Good Plus 24.99; Mixed Case, 22.49; Case, 21.24
7-10-19 Case: Special, two each of the above wines - $235
Instore only 7-19-19 Pack: Special, one each of the above wines - $125
mix any 6- 11 above wines for 10% off
any 12 or more for 15% off
Order by phone at 617.367.8605, or reserve here: order@federalwine.com
Please pass this on to any friends who are wine enthusiasts!
&nbsp
- Len Rothenberg