Please note that the browser you are using is either outdated or not supported by this website. For a better browsing experience, try one of the following:
2020 Guillaume Curveux Pouilly Fuisse Vignes Blanches 1er cru
Fine Wine, Fine Vintage, Great Discount
October 29, 2022
&nbsp
Free Delivery - see below
&nbsp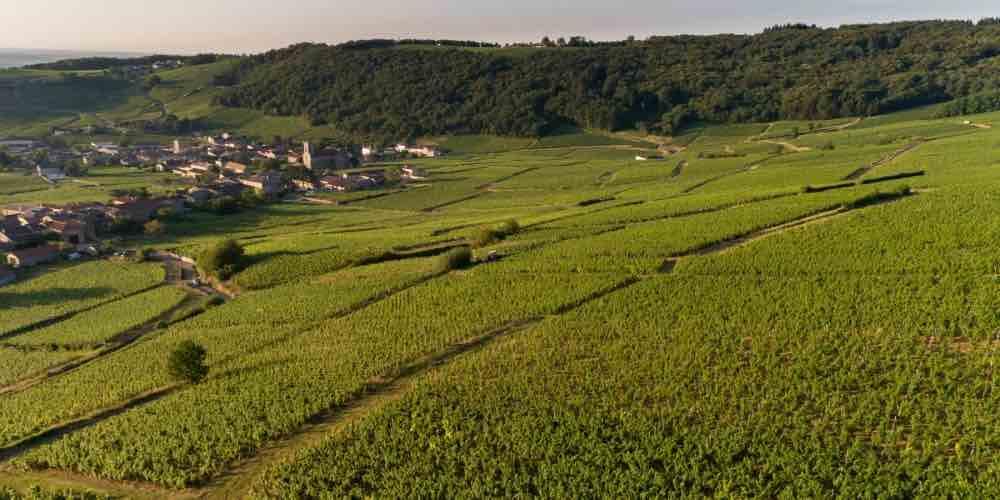 &nbsp
2020 is an excellent vintage for white burgundy. Many are at premium prices due to a small vintage and a tiny one in 2021. When we featured our purchase of the well-priced Joel Curveux Pouilly-Fuisse last springß, it sold out almost immediately. We have been waiting for his equally well-priced premier cru Vignes Blanches. It has finally arrived, and it is stunning. Like other fine 2020 whites, it has the rare combination of rich fruit and a firm acid backbone. It also shows generous wood aging.
Handed down from father to son for four générations, Domaine Curveux is a family-owned vineyard in Fuissé, in the heart of the Pouilly - Fuissé appellation. Currently, run by Joël Curveux's son Guillaume, their vineyards comprise 8 hectares of vines spanning the three villages of Fuissé, Solutré, and Chaintré, with six of them in Pouilly – Fuissé proper.
Vigne Blanche gets its name from the abundance of chalky limestone in its soil. It faces southeast midway up the slope from the village of Fuisse. Curveux's vines are 70 years old,
France's France's Guide Hachette has cited a Curveux Pouilly-Fuisse as among the best of the region every year for the last six, a remarkable achievement for a tiny family-run domaine, but their wines are almost unknown in this country
To Best Enjoy; The wine is adolescent and newly arrived from burgundy. It is a bit out of sorts now. At first opening, it's an unpretty duckling with separate notes of oak acid and fruit. Give it a little time to air n it warm and air with half an hour to an hour in decanter or a pitcher, and it will show its sleek swan-like richness with a subtle minerality and Premier cru fruit density. Of course, this also means that it can age in the cellar. My best guess would be a year to three or four at its peak.
This premier cru is priced or lower than several large negociants charge for their village offerings. We can offer it at such a low price because Its lack of presence in this country does not interest the broad market. Also, it came to us bypassing some importer's markups.
This is an extraordinary bargain for such a fine appellation. We have only 12 cases. We wish there were more.
2020 Guillaume Curveux Pouilly-Fuisse Vignes Blanches 1er Cru; Aroma: reserved, then strong apple acid, wood, and fruit, later mellows and comes together, pear and apple, wet stone lots of depth; Mouth: at first a touch raw, then blooms to a deep purple-tinged apple and pear with underlying notes of wood and acid, complete and satisfying; Excellent $40; Special Case, 359.88 29.99
&nbsp
Some in stock, more coming early this week
&nbsp
&nbsp
- Len Rothenberg
&nbsp
---
&nbsp
FREE DELIVERY!
downtown on orders more than $75;
in Greater Boston on orders more than $199
&nbsp