Please note that the browser you are using is either outdated or not supported by this website. For a better browsing experience, try one of the following:
2016 Renato Ratti Barolo Marcenasco
Not Exactly Cool, Just Spectacular
May 17, 2020
&nbsp
Free Delivery - see below
&nbsp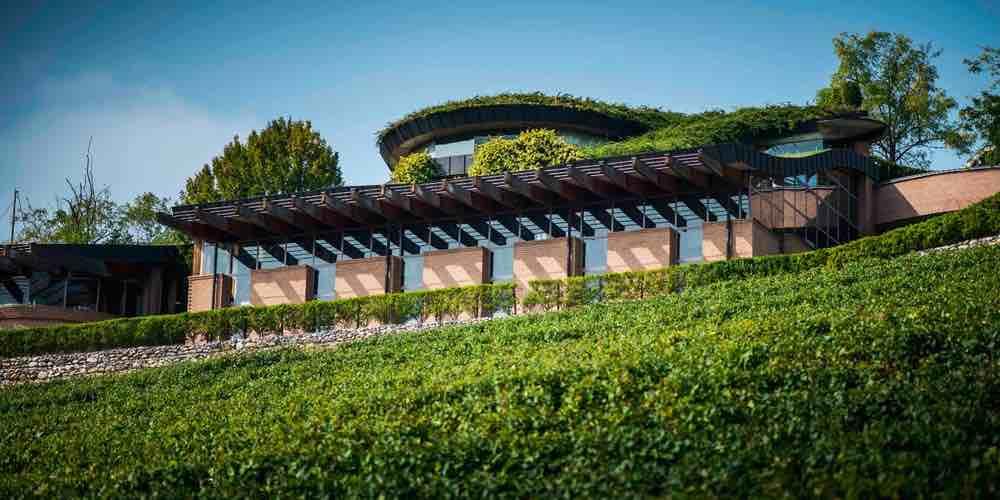 &nbsp
Back in 1965 Renato Ratti recognized that Barolo and the other wines of the Langhe needed a reformation of form and recognition. He said that the wines needed distinction, smoothness, elegance, and longevity. The underlying philosophy should be substance and style. His life and career were remarkable.
He became the prime mover of the cultural and technical revolution that revealed Barolo to the international limelight. Also back in 1965, he bottled the first single vineyard Barolo Marcenasco from La Morra with the new emphasis on ultimate cleanliness and drinkability. The 2016 Renato Ratti Barolo Marcenasco is the best version ever of this platonic ideal of Barolo.
In 1988 Renato's son Pietro took over the operation. The philosophy is the same and the wines soar. Among many other things, Renato built the Wines of Alba Museum in the ancient 16th century abbey in La Morra. He was the first to systematically map and categorize the best vineyards of Barolo. He was also the director of the Barolo Consorzio. Later, so was Pietro.
You will immediately recognize the pedigree of these stylish and distinctive wines from the Ratti estate. With all the hype about certain producers, Renato Ratti gets a bit overlooked. They are not one of the coolest producers, just the standard bearer for the best.
&nbsp
2016 Renato Ratti Barolo Marcenasco: The difference is in the understated power. Cherry, strawberry, clove, licorice, red apple and roses. Fine tannins with perfect structural acidity. Balance off the charts. Excellent Plus 64/bottle
&nbsp
Special six pack: 6 bottles of the above for a special price of $327 (55/bottle)
&nbsp
2016 Renato Ratti Barolo Marcenasco Magnum: Boy will you be happy you own one of these ten years from now. Excellent Plus 126/magnum
&nbsp
&nbsp
Order by phone at 617.367.8605, or reserve here: order@federalwine.com
&nbsp
- Peter Hemenway
&nbsp
---
&nbsp
FREE DELIVERY!
downtown on orders more than $75;
in Greater Boston on orders more than $175
&nbsp