Please note that the browser you are using is either outdated or not supported by this website. For a better browsing experience, try one of the following:
This Week's Tasting
Tasty New Arrivals
July 26, 2017
This week, a sextet of wines we really like and have just added to our offerings. No theme, just extraordinary wines. The reds are as good now for the grill as they will be with autumn stews; the whites summer-savory and luscious.
&nbsp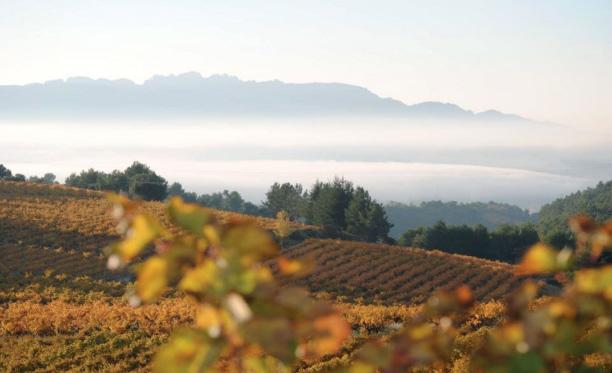 Chateau d'Escarvailles
2015 Brooks Amycas is an Oregonian take on the Alsatian Edelzwicker, the blend of noble white grapes. It combines Pinot Gris, Pinot Blanc, Gewurztraminer, and Muscat into a whole that is more than the sum of its parts. It's airy and mouth-fillingly fruity but lifted with intriguingly intermingled flavors that we found entrancing. By itself or with lighter spiced oriental foods, white meat or fish on the grill.
The I Clivi  winery, high in northern Friuli, was started by Ferdinando Zanusso and now run by him and his son Mario. Passion and purity are the buzzwords here. The wines are made with only the first run juice, called Fiore, and fermented with indigenous yeasts. The vines are 60 to 80 years old which means a very deep root structure that gives the wine identity and texture as well as helping to avoid hillside erosion. The 2015 I Clivi Ribolla Gialla is a real delight. The wine has tremendous freshness with a mineral mouthwatering feel. This is natural wine at its best.
Terradora di Paolo is the winery that formed in Campania when the Mastroberardino brothers had a falling out. They are now getting along again and so have the two wineries. The philosophy is the same which is to feature native varieties of Campania in their wines. The 2015 Terredora di Paolo Greco di Tufo Loggia della Serra is one of the famous whites. Greco di Tufo wines combine citrus and richer fruits with a touch of honey and clean acidity.
Off the coast of Sicily are seven isolated and beautiful volcanic islands. On Salina one finds the Caravaglio winery. From a vineyard inside a volcanic cone Antonio Caravaglio sources grapes for his extraordinary red wine. The Corinto Nero grape variety makes a wine that is unique and familiar at the same time. Peter first met Antonio about seven years ago while visiting the Capofaro resort on Salina. It has taken years to get these wines available in America. The estate is entirely organic, the vines are prephylloxera, most of them are 150 years old.  The 2014 Caravaglio Nero du Munti Corinto Nero is all dark fruit, herb, bramble and smoke speaking strongly of its Mediterranean origin. Amazing.
Two southern Rhone reds of the better sort, with the weight but not the price of Chateauneuf or Gigondas.
Bernard Burle owns the several parcels that make up Domaine Font Sarade  in Vacqueyras 20 minutes northeast of Chateauneuf. His Les Hauts de la Ponches from the high platau north of the town is half grenache, the other half equally Syrah and Mourvedre. We liked its vivacity as much as the critics:
Wine Advocate: "outstanding ... Like all the cuvees here, it was completely stemmed and brought up all in concrete tanks. Notes of cassis, blackberries, ground herbs and violets give way to a medium to full-bodied, mouth-filling and ripe Vacqueyras that has sweet tannin and will drink well through 2025"
The third generation of the Ferran family operates  Domaine d'Escarvailles in the Rasteau, a town north of Chateauneuf, recently promoted from Cote du Rhone Villages to its own appelation. Their La Ponce cuvee is an example of why. 80% Greanche, 20% Syrah, It is full and broad but with excellent acid backbone due to the height of the vineyards. Jancis Robinson's comment on the 2015 is equally true of the 2014 "Drawing room more than rustic Rasteau." Exactly.
&nbsp
White
2015 Brooks Amycas; Aroma: fullish heady spice, herbal fruity, rather dense; Mouth: fullish slightly sweet, juicy spicy rather rich, clean firm; Very Good Plus 18.99; Mixed Case, 17.09; Case, 16.14
2015 I Clivi Ribolla Gialla: Light lime straw. Citrus, herbs, almonds and flowers with mineral freshness. Vibrant clarity with a lime zest finish.  Very Good to Excellent  26.99; Mixed Case, 24.29; Case, 22.94
2015 Terredora di Paolo Greco di Tufo Loggia della Serra: Bright straw. White flowers, citrus, mineral core dressed in apples and pears with a hint of honey and fine acidity.  Very Good to Excellent  24.99; Mixed Case, 22.49; Case, 21.24
&nbsp
Red
2014 Caravaglio Nero du Munti Corinto Nero:  Dark ruby red. Blackberry, mulberry and currants floating on sage, fennel, mint and smokey earth. Warm and layered texture.  Very Good to Excellent  24.99; Mixed Case, 22.49; Case, 21.24
2015 Domaine Font Sarade Vacqueyras Les Hauts de la Ponche; Aroma: heady sweet acid very firm, bright berry over plummy depth; Mouth: juicy rather dense spicy forward, firm, rather clean a touch of alcohol; Very Good Plus 23.99; Mixed Case, 21.59; Case, 20.39
2014 Domaine d'Escarvailles Rasteau La Ponce; Color: medium deep; Aroma: clean raher firm,nicely herbal, pretty, fresh higher toned; Mouth: juicy bright clean acid firm,balanced, elegant acid structure, pretty, lithe; Very Good Plus 27.99; Mixed Case, 25.19; Case, 23.79
&nbsp
7-29 New Arrivals Case: Special, two each of the above wines - $252
Instore only 7-29 New Arrivals Pack: Special, one each of the above wines - $134
&nbsp
Order by phone at 617.367.8605, or reserve here: Order@federalwine.com
- Len Rothenberg
(c) Federal Wine and Spirits Inc. 2017