Please note that the browser you are using is either outdated or not supported by this website. For a better browsing experience, try one of the following:
Porta del Vento
Exciting New Wines from Sicily
August 27, 2018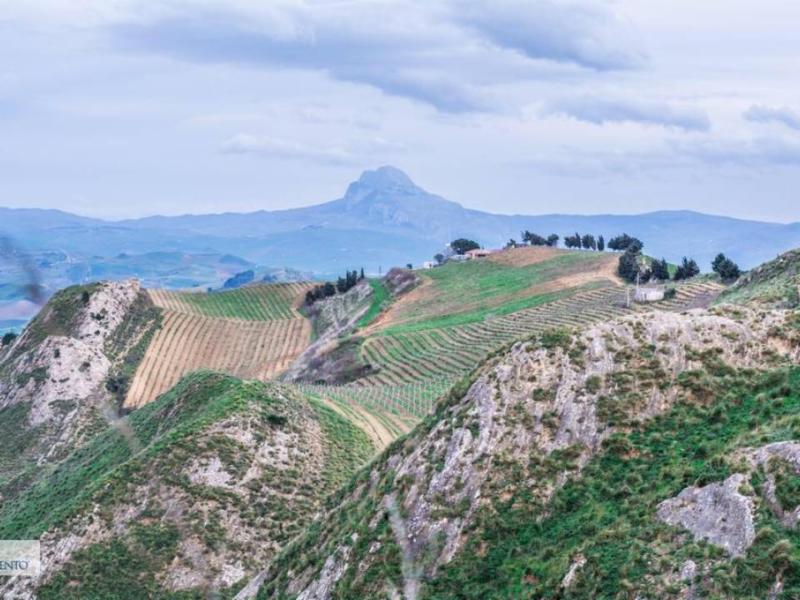 I have been trying to get Porta del Vento, a very special Sicilian winery for you for a long time. I was very happy then when importer and friend George Schwarz told me he is bringing them in. Marco Sferlazzo is the owner and winemaker and he was very specific about the location of the vineyards he would use to make his wines.
Porta del Vento means "door of the wind". The vineyards are on a high hill in Camporeale near Palermo. This hill is split by a saddle shaped arch that is the door that lets strong winds through from the nearby Tyrrhenian Sea. So the vines essentially have air conditioning to cool them in the summer. Marco only grows the local native Sicilian varieties. For the white he uses two clones of Cataratto. The 2017 Porta del Vento Catarrattais a vibrant and mineral driven wine. For the red he uses Perricone which is native to this one small area. There are only fifteen growers. The 2015 Porta del VentoPerriconeis perfumed and complex.
The soil is sand from the local sandstone and some red clay. Not far below the soil the vines roots penetrate the sandstone. Welcome to the concept of minerality. Marco makes his wine naturally using organic and biodynamic methods. Fermentations are spontaneous and the farm has a great biodiversity of olives, nuts, fruit trees, fava beans and flowers.
2017 Porta del Vento Catarratta: Vibrant and precise with great body and minerality. Green apple and pear fruit with a saline texture and balancing acidity. Very Good to Excellent 29/bottle
2015 Porta del Vento Perricone: Depth of ruby color with perfumed notes of violets and herbs. Wild cherry and spice flavors with balsamic undertones. Long very dry finish. Very Good to Excellent 29/bottle
&nbsp
Special six pack: Any 6 bottles of the above for a special price of $ 157
Special case: Any 12 bottles of the above for a special price of $ 296
&nbsp
Order by phone at 617.367.8605, or reserve here: order@federalwine.com
&nbsp
Please pass this on to any friends who are wine enthusiasts.
&nbsp
- Peter Hemenway
&nbsp