Please note that the browser you are using is either outdated or not supported by this website. For a better browsing experience, try one of the following:
Mullineux Terroir Syrahs
Some of the Finest of the Grape
May 21, 2019
&nbsp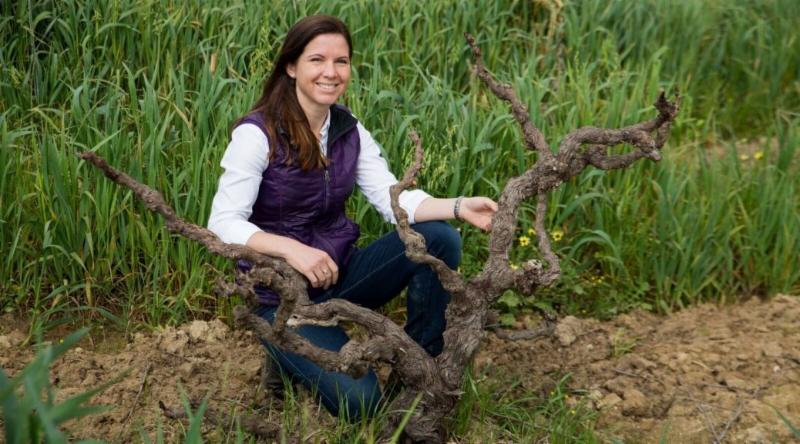 &nbsp
Andrea Mullineux firmly believes that Syrah can have the same transparent expression of site as Pinot Noir. California born, UC Davis educated, she has set out to prove that in Swartland, once a backwater South African vineyard, now its hot new area.
She is the winemaking half of the Mullineux marriage. Her husband Chris tends the vines.
The three 2016 Syrahs she presented in Boston last week nicely proved her point. They showed as well as they did when they astounded me in the winery tasting room in Franschhoek last March. Grown and made alike, each expresses the different soil of its vineyard.
The three are very modern in style, fruit forward, prettier more than monumental, but their beauty (theyare beautiful wines) is in the sculptured mineral inflected fruit they bring to both nose and palate. Although from different soils and grape they remind me of nothing so much of one of Spain's famous wines, Daphne Glorian's iconic Priorat, Clos Erasmus.
Granite was the most delicate, almost ethereal. The single vineyard Schist showed a stronger but fine tannic line. The most distinctive to me was Iron, with notes of blood and steel, that a gave a more somber, a more masculine cast to its richer smooth fruit.
Lovingly made, they dance on both nose and palate. They caress the tongue with fruit soft as felt over a fine defining acidity.
Already considered some of South Africa's finest expressions, they deserve to be counted among the world's best. If you are one of these people who love the expressiveness of Burgundy or that emerging in Oregon, these wines will add another dimension to your appreciation of the possibilities for that sort of wine. They belong in your cellar. They will be in mine.
&nbsp
2016 Mullineux Syrah Granite- Organic; Aroma: Heady & sweet very ripe cherry plum light wood note somewhat reserved; Mouth: Fine acid juicy bright finely clean fine high-toned linear drive, light spicy acid stone on the finish, delicately ripe on the finish; Outstanding Reg 149 Special Prearrival Price 125
2016 Mullineux Syrah Schist- Organic; Aroma: Clean a fine mineral line, sweetly ripe & pretty deep heavy plum; Mouth: Pretty fine add, rose plum, a touch of cherry, clean long finish, very pure, very long;Outstanding Reg 149 Special Prearrival Price 125
2016 Mullineux Syrah Iron - Organic; Aroma: Heavier fuller more bacon and sweet plum., nicely offset by an iron edge; Mouth: Fuller - fine iron edge, sweet fruit, bright, smooth, clean puckering acid tannins on the finish, very long; Outstanding Reg 149 Special Prearrival Price 125
&nbsp
Terroir tasting pack 1 bottle of each $359
Arrival in two to three weeks
&nbsp
Order by phone at 617.367.8605, or reserve here: order@federalwine.com
&nbsp
- Len Rothenberg
&nbsp