Please note that the browser you are using is either outdated or not supported by this website. For a better browsing experience, try one of the following:
2016 Tasca d'Almerita Grillo Tenuta Whitaker Estate
History in a Glass
September 5, 2017
&nbsp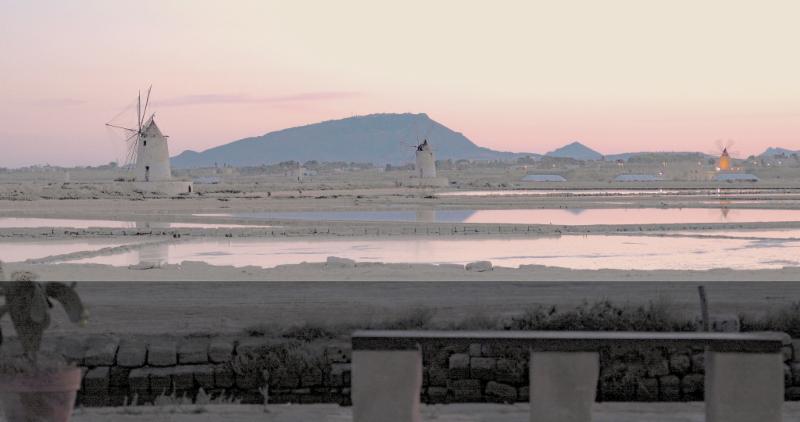 The small island of Mozia close to the Marsala coast was a historic trade center for the ancient Phoenician-Punic cultures. In the late 1800s Giuseppe Whitaker got to know the island and fell in love with it. So much so, in fact that he bought the whole thing and began a meticulous restoration of the archeological sites and artifacts. Later the Whitaker Foundation took over the supervision of the island and the Museum that he built there.
The reason this has anything to do with wine is that Giuseppe restored an ancient vineyard there and planted Grillo. These days wines made with Grillo are enjoying a renaissance in Sicily. Grillo is actually a cross between Catarrata and Zibibo grapes and was in its heyday the principal grape for the justly famous wines of Marsala. Grillo was not as prolific as Catarrata however and was losing ground on the island. Then Marco De Bartoli sprung a great dry Grillo on the world in 1990 and interest in the grape was renewed. These wines are prized for their balanced floral and fruit components as well as the prized character of salinity. Having said that, there is no Grillo wine that comes close to the clarity and brilliance of the 2016 Tasca d'Almerita Grillo Tenuta Whitaker Estate. This wine came about when Sicily's greatest wine estate Tasca d'Almerita agreed to produce the Mozia Grillo wine for the Whitaker Foundation.
The resulting wine shows mineral driven flowers, peach and passion fruit with a nutty salinity. The island of Mozia actually is also famous for their salt mines, so along with the influence of the fresh sea breeze, this wine gets a zesty salinity that is amazing. The flavors are rich, dry and crisp and with seafood produce that synergy which is what the combination of great food and great wine is all about.
Wine Will Arrive This Week
2016 Tasca d'Almerita Grillo Tenuta Whitaker Estate: When I first tasted this it reminded me of the two weeks after 9/11. Because there were no planes with jet exhaust in the air, the sky was brighter and clearer than I had ever seen. It was quieter as well. Bright, clear, subtle and clean describe this fantastic dry white that is a beautiful expression of Sicily. Without question, Excellent 23.99/bottle
Special case: Twelve bottles of the above for a special price of $245
Order by phone at 617.367.8605, or reserve here: order@federalwine.com
&nbsp
Please pass this on to any friends who are wine enthusiasts.
&nbsp
- Peter Hemenway
&nbsp